David Cross to Make More Poor Decisions in Todd Margaret Season 3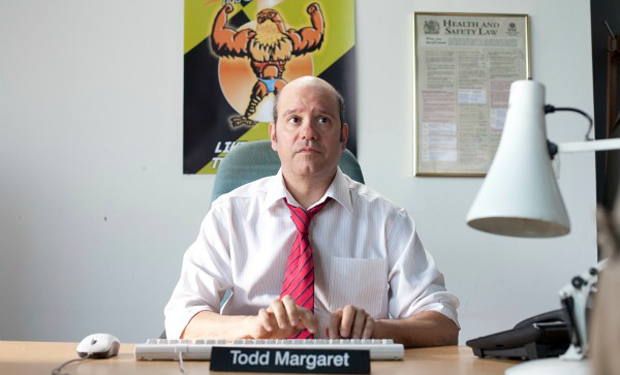 Posted by Melissa Locker on
In what can only be considered a great decision, David Cross is returning to IFC for a third season of The Increasingly Poor Decisions of Todd Margaret.
After a three-year hiatus, the show will return to IFC in 2015 with six all-new, half-hour episodes picking up where the second season left off when David Cross's walking bad decision maker Todd Margaret detonated a battery of nuclear bombs that incinerated the planet. Writing on the third season has begun and production will start next year.
"As thrilled as I am to not have to answer the question, 'Hey man, will there be a third series of Todd Margaret or what?' anymore, the true thrill comes in figuring out how to extend a serialized episodic in which the world blows up at the end of series two. How do you do that for six episodes?! Well Shaun, Mark, and I are up to the challenge," said Cross. "I sincerely couldn't ask for a better group of folks to be doing it for than the lovely ladies (and one dude now) at IFC. It is such a pleasure to work for them. They are a rarity in this business."
"Perhaps it was a poor decision for Todd to end the world, but working with David to bring this series back is a great decision for the fans," said Jennifer Caserta, IFC's president. "We look forward to welcoming Todd Margaret and whoever else survived the apocalyptic blast back to IFC in 2015."
We can't wait to see what poor decisions Todd gets up to in the all-new season.
Want the latest news from IFC? Like us on Facebook and follow us on Twitter @IFC