The Spoils of Babylon Is Now Streaming on Netflix, So Start Binging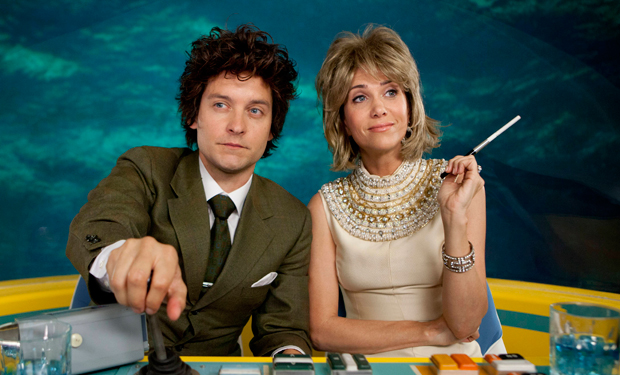 Posted by Melissa Locker on
Good news for people who like good news: The Spoils of Babylon is now streaming on Netflix.
The Spoils Of Babylon — the epic six-part mini-series — features Tim Robbins, Tobey Maguire, Haley Joel Osment, Jessica Alba, Val Kilmer, Michael Sheen and Kristen Wiig's Emmy-nominated performance as Cynthia Morehouse, daughter, wife, mother, lover, business titan and betrayer.
Based on the bestselling novel by Eric Jonrosh, the sprawling epic chronicles the rise of the Morehouse family as they make their fortune in the oil business. But outside the boardrooms, the sweeping story also tells the tale of one of the greatest tragic love stories since Romeo & Juliet, but with more slap fights.
Grab a snack and start your streaming:
The Spoils Before Dying will premiere next summer on IFC.
Want the latest news from IFC? Like us on Facebook and follow us on Twitter@IFC