11 Epic Books with Equally Epic Adaptations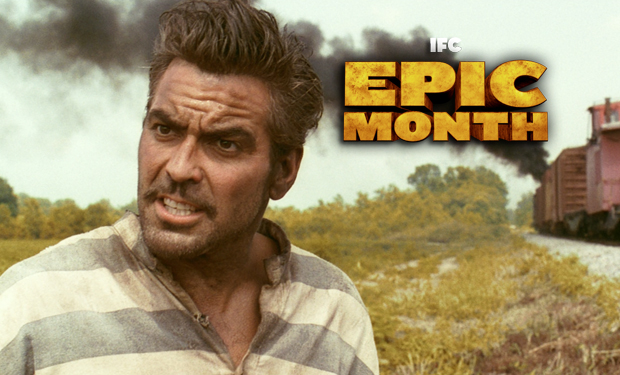 Posted by Andy Hunsaker on
The Spoils of Babylon—penned by the Master of Dramatic Fiction, Eric Jonrosh—is one of the most epic novels ever written. That's why adapting it to television was no small feat. Thankfully, with Jonrosh's involvement, and the participation of an all-star cast, the impossible dream comes true on Thursday, Jan. 9 at 10/9c. To help hold you over, here are 11 more epic book-to-screen adaptations.
11. The Lord of the Rings
J.R.R. Tolkien's work is the default thing everybody thinks of when they hear the word "epic," so stop using it to describe your lunch.

---
10. Harry Potter
Eight movies based on seven J.K. Rowling books, spanning the entire adolescence of a group of children. That counts as epic.

---
9. The Hunger Games
It may be part Battle Royale and part Running Man, but it's all Katniss in an apocalyptic nightmare landscape struggling against entrenched power in Suzanne Collins' dark young adult novels.

---
8. The Odyssey
For O Brother, Where Art Thou? – a Depression-era comedy classic – the Coen Brothers drew inspiration from The Odyssey, an epic Greek poem by Homer.