10 Good Guy Actors Who Pulled Off Evil Villains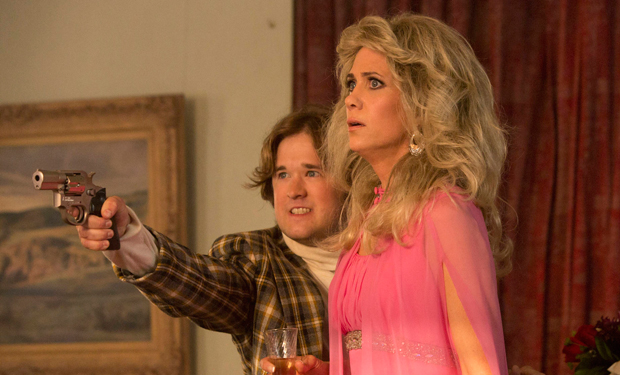 Posted by IFC on
With films like Pay It Forward and Secondhand Lions under his belt, Haley Joel Osment has a knack for playing characters with good intentions. That's why his wicked turn in IFC's The Spoils of Babylon is so fascinating to watch. In preparation for the epic miniseries event—premiering Thursday, Jan. 9 at 10/9c — here are 10 "nice guy" actors who pulled off truly evil villains.
10. Tom Hanks – Road To Perdition
Endlessly likable Tom Hanks was an unexpected choice to play a Mafia hitman in graphic novel adaptation Road To Perdition, but he knocked out of the park.
---
9. Albert Brooks – Drive
Albert Brooks is probably most famous as Marlin the clownfish in Finding Nemo, so it was twisted for Nicolas Winding Refn to cast him as a knife-obsessed mobster in his 2011 Drive.
---
8. Greg Kinnear – The Gift
Greg Kinnear's been one of the most likable men in Hollywood, which is why the reveal that he's the killer in the 2000 thriller The Gift comes as such a shocker.