10 Reasons Why Val Kilmer Is a Total Badass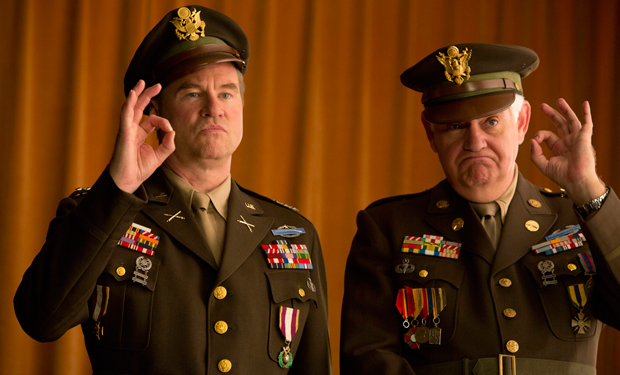 Posted by Evan Saathoff on
When casting a gruff, scotch-sipping United States Army general, who else could you turn to but Val Kilmer? In The Spoils of Babylon —premiering Thursday, Jan. 9 at 10/9c— Val once again proves he's a total badass. But if that isn't enough to persuade you, here's 10 more reasons why.
10. He Is Your Huckleberry
I didn't even know what a huckleberry was until Val Kilmer made them an integral part of his Tombstone catchphrase. Now they're the only food I eat.

---
9. He is Absolutely Terrifying in Heat
There are criminals you don't want to cross. And then there's the ultimate professional Val Kilmer plays in Heat. He makes shooting a machine gun look like a business transaction.

---
8. Madmartigan
Kilmer's rogue-turned-hero is one of the reasons Willow still holds up. No one has ever sounded quite as good while calling another guy "peck."