10 Epic Fan Reactions to The Spoils of Babylon Trailer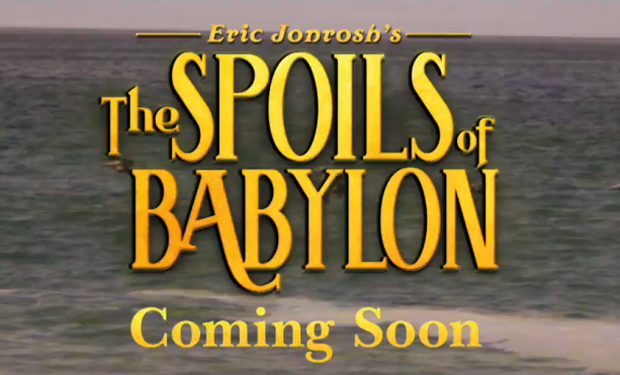 Posted by Melissa Locker on
"Not since the return of the McRib have I anticipated anything more eagerly…" That's just one of the fan reactions to The Spoils of Babylon, premiering Thursday, Jan. 9 at 10/9c. As any McRib fan knows, that is some high praise, but when you watch the epic trailer for our epic miniseries based on famous author Eric Jonrosh's best-selling novel, we think you'll agree.
Here's what other fans are saying about the trailer:
1.
Possibly the greatest trailer for anything ever created in the history of creating things: "The Spoils of Babylon" http://t.co/CVFr7sKvhp

— Morgan Spurlock (@MorganSpurlock) October 13, 2013
---
2.
---
3.
You just know there's going to be THE SPOILS OF BABYLON watch parties all over the planet.

— Alan Cerny (@NordlingAICN) October 11, 2013
---
4.
I have no idea what's going on here but I want to watch every second of it… http://t.co/cafHwRjfjV

— Joel Deaner (@jedeaner) October 10, 2013
---
5.
Excited for a visually interesting comedy for a change. The Spoils of Babylon – Trailer from @IFCtv http://t.co/yF7WpxRGeM

— Joel Mandelkorn (@CleftClips) October 21, 2013
---