Will Ferrell as Eric Jonrosh Spoofs Drunk Orson Welles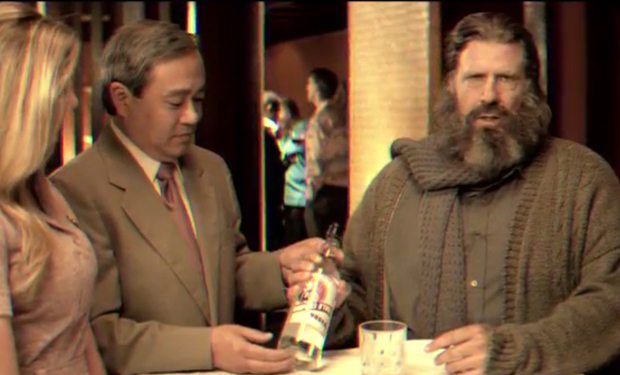 Posted by IFC on
Will Ferrell is everywhere these days, be it playing for multiple Major League Baseball teams or turning up drunk in a Scotch-flavored vodka ad. Wait, what??
Eagle-eyed Reddit user Ringwald spotted this ad for Bagpipes O'Toole Scotch-flavored vodka which aired in a few markets during Wimbledon. Ferrell, as his character Eric Jonrosh from The Spoils Before Dying, drunkenly sings the praises of Bagpipes, the only Scotch-flavored vodka that comes in an easy to open can.
Jonrosh's slurred speech and generally blotto demeanor calls to mind Orson Welles' classic spot for Paul Masson California champagne.
Of course, Ferrell is no stranger to bizarre booze ads. Remember the Super Bowl ads he did for Old Milwaukee beer that only aired in North Platte, Nebraska?
If he hadn't become a comedy superstar, Ferrell would've definitely had a career as a pitchman for sweet, sweet alcohol.