Kristen Wiig and Michael K. Williams Get Hot and Heavy in a Lost Sex Scene From The Spoils Before Dying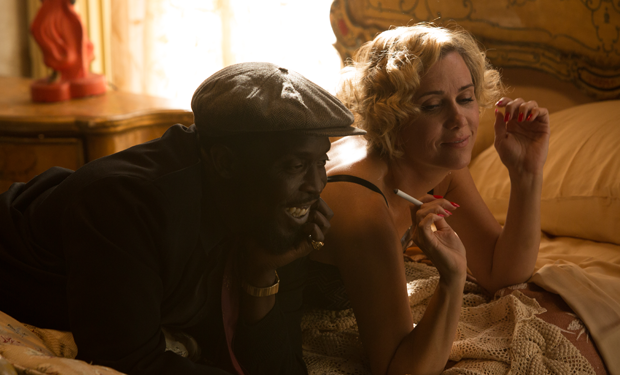 Posted by Melissa Locker on
Eric Jonrosh's (Will Ferrell) banned masterpiece The Spoils Before Dying will air for the first time ever for American audiences beginning tonight at 9p. The steamy and sultry saga stars Maya Rudolph, Tim Meadows, Haley Joel Osment, recent Comedy Bang! Bang! guest himself Michael Sheen and more, but the real heat comes from Rock Banyon (Michael Kenneth Williams) and Delores DeWinter (Kristen Wiig.) Censors deemed their actual sex scene too racy to air on television and destroyed it, but IFC has uncovered what's left of their animated embrace for you to judge for yourself:
video player loading
.
.
.
The rest of the sizzling, jazz-filled The Spoils Before Dying will air as a three-night comedy miniseries event, beginning tonight Wednesday, July 8th and continuing on Thursday, July 9th and Friday, July 10th on IFC. Two half-hour episodes of the six part miniseries will air each evening starting at 9p. Tuning in isn't a money gig, but still a good one. Ya dig?
video player loading
.
.
.
The Spoils Before Dying premieres on IFC on Wednesday, July 8, at 9p.
Want the latest news from IFC? Like us on Facebook and follow us on Twitter @IFC.