12 Songs That Were Yanked From the Radio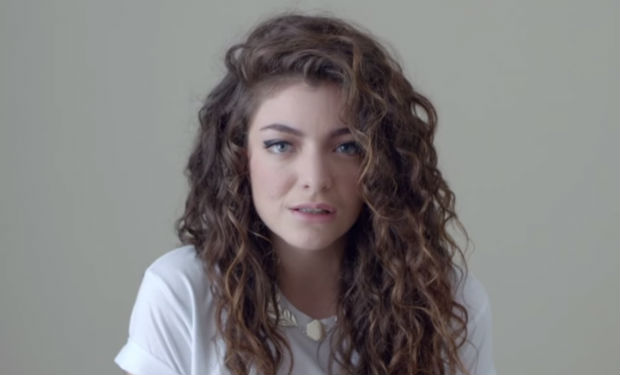 Posted by K Thor Jensen on
In this era where seemingly anything goes when it comes to popular entertainment, it's hard to believe that people get upset lyrics in a song. But music in particular has an ability to really infuriate people, which leads to hit songs getting pulled from the radio stations. To get you ready for the premiere of Eric Jonrosh's banned masterpiece The Spoils Before Dying, check out a dozen tracks that got pulled from the airwaves for a variety of reasons.
12. "Girl Crush," Little Big Town
Country radio is notorious for being conservative, but a song like "Girl Crush" by Little Big Town is certainly not worthy of all the hubbub it generated. The track, about a woman jealous of her ex- boyfriend's new flame, was yanked from stations across the country because people interpreted the lyrics as advancing the "gay agenda."
---
11. "Pumped Up Kicks," Foster the People
It has to be hard to be a band in this situation –- Foster the People had a huge hit in 2011 with "Pumped Up Kicks," a breezy summer jam about a troubled teen shooting up a school. But after the shocking attack at Sandy Hook Elementary, it didn't seem wise to be bopping your heads along to lyrics like "you better run, better run, faster than my bullet" and many stations stopped playing it.
---
10. "Walk Like An Egyptian," The Bangles
After the terrorist attacks of September 11, 2001, radio juggernaut Clear Channel published a massive list of songs that were "questionable" that it recommended DJs not play. Some of them made sense, but some, like the Bangles' late-'80s hit "Walk Like An Egyptian," were pretty perplexing. Some stations did go along with the list and blocked many of the songs from airplay for a time.
---
9. "They're Coming To Take Me Away, Ha-Haaa!," Jerry Samuels
This absurd 1966 novelty record by Jerry Samuels (sung from the perspective of a mental institution inmate) hit #3 on the pop charts the year it was released and then dropped like a stone because DJs around the world feared (with good reason) that people would be offended. Interestingly enough, teenage fans of the track actually picketed radio stations in protest.
---
8. "With You," Chris Brown
Sometimes it's not a specific song that gets pulled from the radio but an artist's entire body of work. In 2009, with domestic abuse allegations swirling around Chris Brown, Cleveland, Ohio station WAKS yanked all recordings by the artist from the airwaves, including his recent hit "With You." It's not certain exactly when they lifted the ban –- maybe after Brown finished his community service?
---
7. "Relax," Frankie Goes to Hollywood
Liverpool New Wave band Frankie Goes To Hollywood got some BBC airplay behind their breakthrough single until a DJ noticed that the lyrics were almost entirely about gay sex. The Beeb pulled the track from airplay, but the damage was done and it shot to #1 on the charts without their support.
---
6. "If U Seek Amy," Britney Spears
Before she pulled it together, Britney Spears' post-Kevin Federline career was a sad and sordid plea for attention, and in 2009 she made a stab at radio controversy with the generic dance-pop tune "If U Seek Amy." Sing the chorus fast enough and it sounds racy, of course, and the Parents Television Council raised a fuss and threatened stations who played it until Britney recorded a "clean" version.
---
5. "Money For Nothing," Dire Straits
The Dire Straits hit probably most famous for its low-tech computer graphics video was pulled from the Canadian airwaves in 2011. This shouldn't be surprising to anybody who's actually listened to the lyrics, which contain an entire verse that could be construed as homophobic. Some Canadian stations protested the ban by playing the song on loop for an hour, which sounds like a fate worse than death.
---
4. "Travelin' Soldier," The Dixie Chicks
In 2003 the Dixie Chicks had the number one album on the charts, as well as the top single with "Travelin' Soldier," but stations around the country yanked them from the playlists after band member Natalie Maines had harsh words for George Bush and the war in Iraq.
---
3. "Come Again," Au Pairs
Here's another track that was yanked off the air by the BBC for sexual reasons. Post-punk pioneers the Au Pairs covered a number of edgy topics in their music, but "Come Again" -– about "orgasmic equality' -– is a remarkably cold-hearted examination of the beast with two backs.
---
2. "Die Young," Ke$ha
After the Newtown school shooting that we talked about earlier, another track that radio DJs shied away from playing was her recently-released single "Die Young." The song's title and lyrics just didn't seem appropriate.
---
1. "Royals," Lorde
Most of the reasons radio stations have given for pulling songs have been understandable, but let's close this one out with a totally ludicrous case of sports-related censorship. In 2014, San Francisco radio station KFOG pulled Lorde's "Royals" from the rotation because the New Zealand singer admitted to being inspired by a picture of Kansas City DH George Brett. The Royals were up against the Giants in the World Series, and San Francisco ended up taking it 4-3.