Maya Rudolph Talks Spoils Before Dying on Conan, You Dig?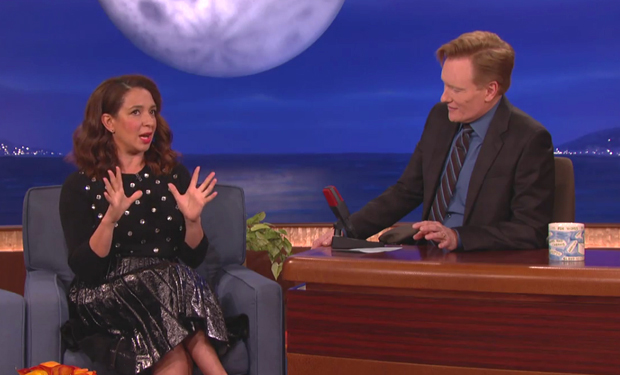 Posted by Melissa Locker on
In addition to being hilarious, talented, generally awesome, and starring in The Spoils Before Dying, Maya Rudolph is also the mother to four children. Tasked with creating interesting humans, she is determined to expose them to classic films and all the hep lingo that lies within, dig? To that end, her television is tuned in to Turner Classic Movies all-day, every day in the hopes that it will seep into the developing minds of her young children who she hopes will grow up to be hep cats.
The classic movies are also good research for her role as Fresno Foxglove, the jazzy songbird who captured the heart of Rock Banyon (Michael Kenneth Williams) in The Spoils Before Dying, which premieres with two back-to-back episodes on Wednesday, July 8 at 9p.
The Spoils Before Dying premieres on IFC on Wednesday, July 8 at 9p.