6 Films That Inspired Eric Jonrosh's The Spoils Before Dying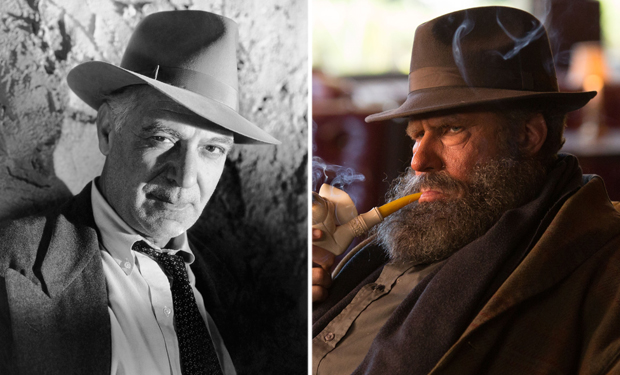 Posted by Nick Nadel on
On July 8th, IFC premieres The Spoils Before Dying, the "film-itization" of author/filmmaker Eric Jonrosh's lost masterpiece of sex, murder and jazz. We all know what inspires Mr. Jonrosh (wine mostly), but what about his co-creator, writer Andrew Steele?
Mr. Steele, who co-wrote The Spoils Before Dying with Matt Piedmont, offers some insight below on the films that inspired The Spoils Before Dying's smoky, 1960s-era jazz vibe. Read on and catch the epic three-night event starting Wed, July 8th at 9p.
1. Jazz on a Summer's Day
This breezy documentary is set at the 1958 Newport Jazz Festival. Hepcats who dig the greasy, funky sounds in The Spoils Before Dying will tap their toes to rare performances from Thelonious Monk, Chuck Berry, Dinah Washington and more. Los Angeles residents can catch Jazz on a Summer's Day — and get a special preview of The Spoils Before Dying — while also dining on some tasty barbecue on July 4th at Cinefamily. Eric Jonrosh would approve (of the barbecue).
Andrew Steele says: "Beautiful music, graphics, simply shot — Kristen [Wiig's character in Spoils Before Dying] as Anita Oday-ish character."
---
2. Band of Outsiders (Bande à Part)
Jean-Luc Godard's French New Wave classic basically introduced the concept of the hipster crime film. Quentin Tarantino fans know that the film's dance sequence (see above) inspired the Pulp Fiction dance-off, while the French title gave the filmmaker the name for his production company A Band Apart.
Andrew Steele says: "Rule breaking cinematic fun…"
---
3. Too Late Blues
Bobby "Beyond the Sea" Darin and Stella Stevens starred in this John Cassavetes film about "the night people." (No, not vampires.) As Cassavetes says, they are "the drifters and dreamers" who haunt hot jazz clubs. And just like in Eric Jonrosh's novel, there's "too much sex and not enough love…they live in a world of too late blues."
Andrew Steele says: "Great underrated jazz film. With [a] multiracial cast."
---
4. The Big Sleep
Howard Hawks' iconic film noir is renowned for its complicated plot that makes Ulysses look like a Lockhorns comic strip. You can thank this Humphrey Bogart classic for The Spoils Before Dying's many shocking twists and turns.
Andrew Steele says: "Unexplainable plot. Impossible really."
---
5. Pull My Daisy
Adapted from Jack Kerouac's Beat Generation, this short film is one of the defining moments of the Beat era.
Andrew Steele says: "People making something artistic with no money, too many stimulants and a little silly."
---
6. Touch of Evil
Orson Welles' classic crime thriller is best remembered for its three-minute long opening tracking shot and its twisty South of the Border-set plot.
Andrew Steele says: "Just the camera angles alone are enough but add Mexico, rock and roll, Marlene Dietrich and Welles and you have a near perfect movie."