Watch Will Ferrell's Eric Jonrosh Introduce The Spoils Before Dying Between Tasty Burger Bites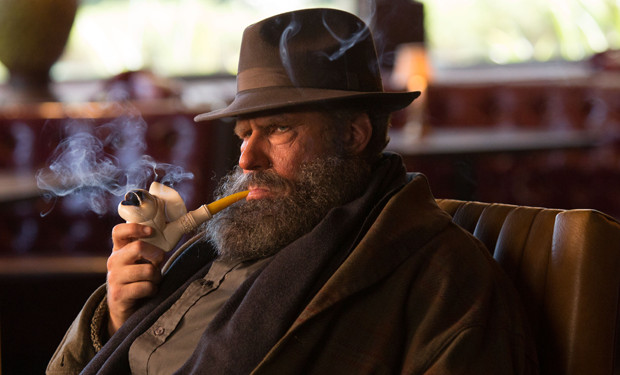 Posted by Melissa Locker on
Eric Jonrosh (Will Ferrell, doing his best drunk Orson Welles) wants you to tune in to the "filmitization" of his best-selling—and banned—novel The Spoils Before Dying, which kicks off tonight at 9p and unfurls over Thursday and Friday with back-to-back episodes.
At least that's what we think he is saying — the hamburger he's munching on makes it a bit hard to fully comprehend his introduction. But we will assume that Jonrosh wants you to tune in tonight for the salacious tale of a jazz musician accused of murdering a singer and her lover. After all, not only did Jonrosh pen the sizzling story of love, murder, and jazz, but he also directed the film. While also going HAM on a delicious burger, one would assume.
video player loading
.
.
.