Watch Will Ferrell Play for 10 Major League Baseball Teams in One Day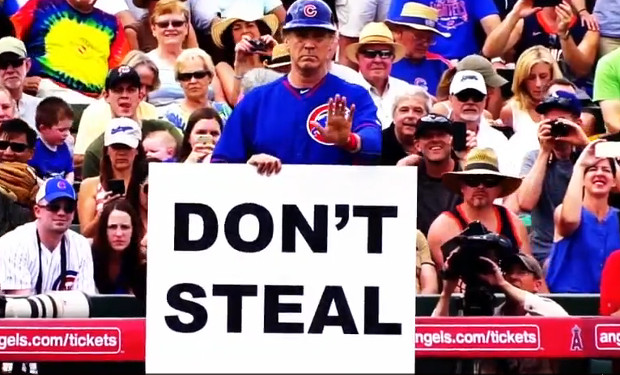 Posted by IFC on
By Derrick Rossignol
Millions of kids have grown up dreaming of one day playing baseball on a professional level, but only Will Ferrell wanted to play ten positions for ten MLB teams in a single day. And he actually did it during Spring Training back in March. Naturally, all the hilarious proceedings were filmed for Ferrell Takes the Field, a co-production of Funny Or Die and Major League Baseball that will air on Sept. 12th on HBO.
Ferrell was an ultimate utility man, fielding base hits in the outfield, striking out a few times, watching a home run soar over his head, coaching first base, wearing a tortilla chip beard, and even hitting a foul ball and recording an out, all while helicoptering between games.
We are sad to report, however, that he did not make the regular season roster of any of the ten teams he suited up for. Ferrell's fun day also translated into raised awareness and money for Cancer For College, a charity that helps cancer survivors attend school. There's no official trailer for the special yet, but the video below from MLB sums it up pretty well, and Funny or Die also published an extensive liveblog of the madness here.