Maya Rudolph Foretells Doom in This New Clip From The Spoils Before Dying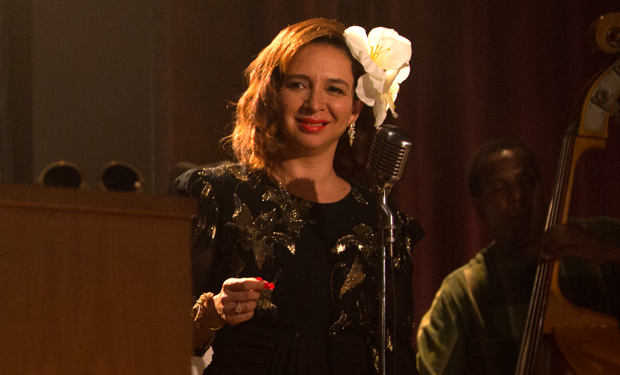 Posted by Melissa Locker on
Spoiler alert: In The Spoils Before Dying, Fresno Foxglove (Maya Rudolph) is dead. She's so dead that death takes a look at her and says, "Damn, she's dead." But death has no dominion over a woman determined to deliver a message to her man (Michael Kenneth Williams), even if he's shacked up in Mexico with some dame (Kristen Wiig) who keeps talking about razor clams in her sleep.
In this clip from Eric Jonrosh's masterpiece (Will Ferrell), Fresno returns to warn jazz pianist Rock Banyone about his impending murder charge. It's all part of the sin and lust bubbling beneath the Los Angeles 1950s jazz scene, which will be laid bare when The Spoils Before Dying airs as a three-night comedy miniseries event on Wednesday, July 8, Thursday, July 9 and Friday, July 10, each evening starting at 9p only on IFC.
video player loading
.
.
.
The Spoils Before Dying premieres on IFC on Wednesday, July 8, at 9p.