Maya Rudolph Gets in Touch with her Inner Rachel Dolezal on Late Night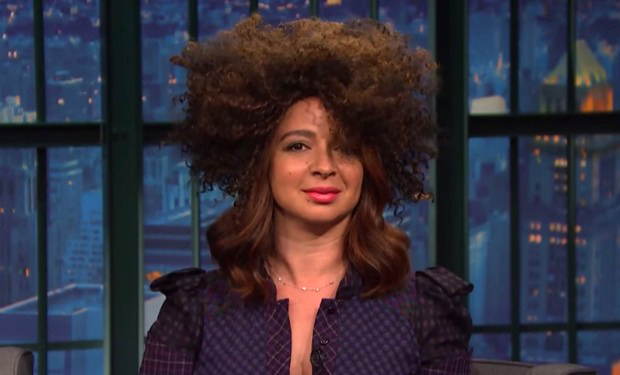 Posted by Melissa Locker on
While we're dying to see Maya Rudolph in Spoils Before Dying, not a day goes by that we don't think what a shame it is that she hasn't been a regular on Saturday Night Live since 2007. Turns out we are not alone in that thought.
When Rudolph stopped by Late Night to chat with her fellow SNL alum Seth Meyers, she explained that she is approached almost daily by a fan who wishes she would return to the show. The fan fever has become even more pitched in the wake of the Rachel Dolezal fiasco with fans begging for Rudolph to do her best Dolezal impression. Last night she finally caved and it was worth the wait.
---
Watch Maya in a clip from The Spoils Before Dying, premiering Wednesday, July 8 at 9p.
video player loading
.
.
.