Watch the Jazzy New Trailer for The Spoils Before Dying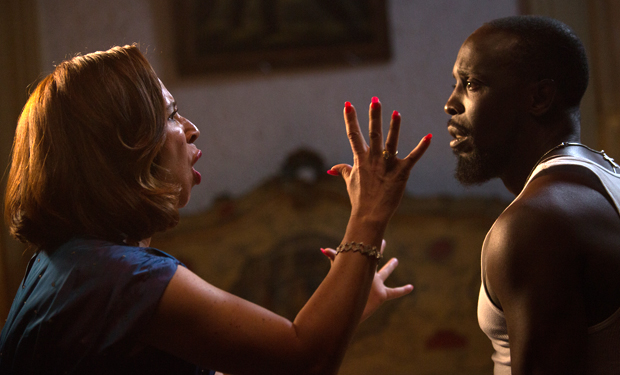 Posted by Melissa Locker on
Love. Lust. Murder. Jazz. It's all in the heavily-perfumed mix of author-turned-director Eric Jonrosh's magnum opus The Spoils Before Dying. While his book was burned and the film shocked a nation before being destroyed for public safety, one copy remained. On Wednesday, July 8, at 9p, Michael Kenneth Williams, Maya Rudolph, Kristen Wiig, and Will Ferrell will bring Jonrosh's piece de résistance to life on your television screen. The six-part saga stars also stars Haley Joel Osment, Michael Sheen, Tim Meadows, Kate McKinnon and many more.
IFC alone dares to air two back-to-back half-hour episodes Wednesday, July 8, Thursday, July 9 and Friday, July 10, transporting viewers deep into the gritty 1950s Los Angeles jazz scene.
Before you take a first look at The Spoils Before Dying, pour yourself a big glass of wine, turn up the fans, and prepare to be vanquished by Jonrosh's lurid lost masterpiece:
video player loading
.
.
.
The Spoils Before Dying premieres on IFC on Wednesday, July 8, at 9p.