9 Biggest Blowhard Authors From Pop Culture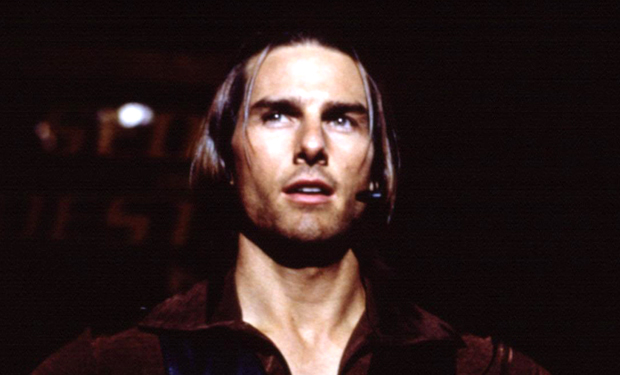 Posted by K Thor Jensen on
The stereotype of the self-obsessed writer is one that's in many ways based on fact, but the nine authors in this list take things to a whole new level. These typewriter jockeys have severely inflated self-esteem and let it out in spurts all over friends and family. In honor of Eric Jonrosh – the genius, yet egomaniacal mind behind The Spoils Before Dying – here are our picks for pop culture's biggest blowhard authors.
9. Harry Blockv
The idea of Woody Allen playing somebody who is full of himself seems absurd, but his 1997 flick Deconstructing Harry shows the nebbish in top form as an author who just can't stop cribbing from real life. The fact that he cast the smoking hot Elisabeth Shue as his ex-girlfriend just blurs the lines even more.

---
8. Hank Moody
The protagonist of Californication, as played by David Duchovny, is a totally self-absorbed nightmare of a man who blames everything but himself for his never-ending case of writer's block. Hank is so convinced of his own genius that any criticism sends him into an impotent rage.

---
7. Garth Marenghi
The protagonist of hilarious meta-parody series Garth Marenghi's Darkplace is an ultra-pretentious wanker who wrote and starred in his own horror TV show. Stunningly ignorant and massively self-centered, Marenghi is a laugh riot.

---
6. Clifford Anderson
Christopher Reeve had one of his breakthrough roles in Sidney Lumet's 1982 Deathtrap as a young writer who becomes embroiled in a constantly-shifting murder plot. Clifford starts out as a novice, but by the film's halfway point is bragging about the sure success of his upcoming play… Deathtrap.

---
5. Bernard Berkman
Noah Baumbach's The Squid and the Whale paints a pretty grim picture of the Brooklyn writers life, with family patriarch Bernard Beckman losing control of his writing career and his two sons at the same time. He's both egotistical and clueless – a winning combination.

---
4. Mavis Gary
Young Adult tells the story of a ghostwriter returning to her small hometown and realizing that she never quite outgrew her own adolescence. As Mavis Gary, Charlize Theron does an amazing job acting like she's above all of her old cohorts, even as she disintegrates into an alcohol-soaked mess.

---
3. Frank Mackey
The self-help field is rife with enormous egos, and Tom Cruise was the perfect pick to play author/guru Frank Mackey in P.T. Anderson's Magnolia. Every word out of this guy's mouth is cringeworthy and makes you want to punch him in the face.

---
2. Carrie Bradshaw
Overwhelmingly shallow and narcissistic, the protagonist of Sex and the City (and, later, The Carrie Diaries) was actually intended to be a role model to modern young women but instead mutated into an awful caricature of contemporary female life.

---
1. Eli Cash
Owen Wilson's Western writer in The Royal Tenenbaums is a pitch-perfect parody of the Western writer, all pontification and flowery adjectives. He's so high on his own supply that he can't understand why the rest of the world doesn't treat him with the seriousness he deserves.