The phrase "too hot for TV" has multiple meanings, but sometimes networks don't realize it until the show has aired. Before catching Eric Jonrosh's once-banned masterpiece The Spoils Before Dying on IFC (starting July 8 at 9p), let's explore the world of TV episodes that snuck through, only to be pulled from reruns.
10. Hawaii Five-O – Bored, She Hung Herself
1968 tropical police procedural Hawaii Five-O ran for twelve seasons, which is pretty astonishing to think about. During the show's second season, they aired "Bored, She Hung Herself," which involves a woman dying by a "yoga technique" that resembled autoerotic asphyxiation. After it was aired, CBS never showed it again or put it on the show's DVD box sets.


(CBS Television Distribution)
---
9. Gargoyles – Deadly Force
Animation fans have a soft spot for Disney's '90s Gargoyles cartoon, which often tackled surprisingly mature themes. "Deadly Force," which depicted a kid accidentally shooting someone, was a little too dark and only aired once.

---
8. Beavis & Butt-Head – Comedians
MTV's Beavis & Butt-Head skirted the edge of acceptability on multiple occasions, but the episode "Comedians" where the moronic duo burn down a comedy club inspired an Ohio kid to set fire to his family's trailer. The network pulled the episode from the line-up for good.

---
7. Seinfeld – The Puerto Rican Day
Often shows get pulled from reruns after viewers freak out, as was the case with ninth-season Seinfeld episode "The Puerto Rican Day." New Yorkers know the chaos that descends on the city every June, but George Costanza pointing it out and Kramer burning a Puerto Rican flag really pissed people off.

---
6. Cow & Chicken – Buffalo Gals
Cow & Chicken was a B-lister on the early Cartoon Network lineup, but they got in deep doo-doo with this episode that involved an overtly lesbian motorcycle gang breaking into houses and "munching on carpet."

---
5. You Can't Do That On Television – Adoption
You Can't Do That On Television wasn't known for being particularly over-the-top, but this 1987 episode featured a character trying to send his adopted son back to the orphanage, causing a major uproar and having it pulled after two airings.

---
4. Tiny Toon Adventures – One Beer
It's insane to think that Warner Brothers thought they could get "One Beer" on the air, but this Tiny Toon Adventures episode (where the kid protagonists get sloshed, drive off a cliff and die) actually screened once before being pulled from U.S. syndication.

---
3. The Twilight Zone – The Encounter
The original The Twilight Zone touched on some sensitive subjects, but the racially-charged 1964 ghost story "The Encounter" (starring a young George Takei) was too much for viewers to handle so it was never repeated. You can get it on DVD or on Hulu, if you're so inclined.


(CBS Television Distribution)
---
2. Pokemon – Electric Soldier Porygon
Most of these shows got banned for being in poor taste, but the 1997 Pokemon episode "Electric Soldier Porygon" was actually dangerous. A pattern of flashing lights accompanying the titular creature triggered epileptic seizures in 600 Japanese viewers. It was never aired again.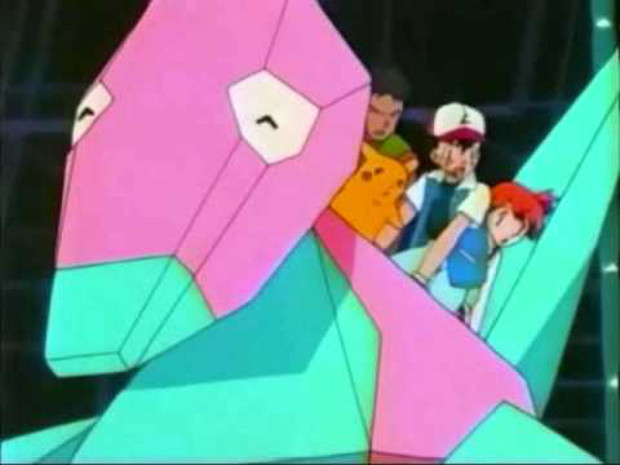 ---
1. South Park – 200/201
Of course South Park would hit the top spot on this list. The two-part epic that encompassed the show's 200th and 201st episodes folded in Islam, Scientology and global outrage by depicting the Prophet Muhammad. The network censored the show and has refused to release it since.