10 Movies That Were Banned for Crazy Reasons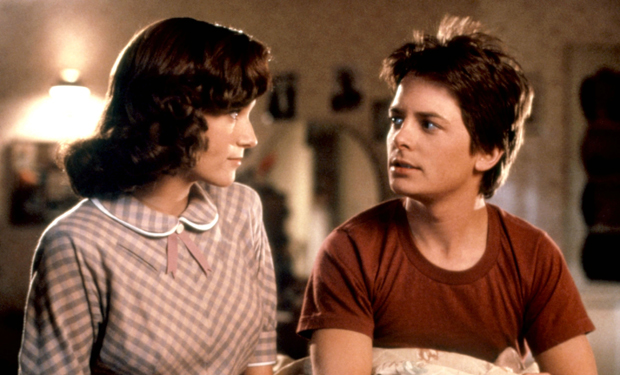 Posted by Mike Schuster on
Folks have pretty strong opinions on censorship, and rightfully so. The decision of whether to deny access to an artistic work isn't one to be taken lightly. But depending on the reasons behind the ban requests, many of these judgments could be avoided altogether — like, for example, a fabric fundamentalist wishing to ban Sesame Street because they don't believe felt should be sentient. They, of course, would be laughed out of the room before a review board even considered the motion. However, there are more than a few cases where a film was banned in entire countries for reasons as ludicrous as that.
Fans of author Eric Jonrosh know that his acclaimed novel The Spoils Before Dying, the subject of IFC's new series, was banned in over 73 countries for being a "forbidden story of sex, drugs, murder…and jazz." Turns out Jonrosh is in good company. Here are 10 movies that were banned in various parts of the world for a variety of odd reasons.
10. 2012 (North Korea)
We all know by now that "North Korea" and "wanton censorship" go hand-in-hand, but the country's reasons for banning the goofy disaster flick 2012 go beyond an unflattering depiction of a police state. The year 2012 coincides with the 100th birthday of former North Korean leader and Kim Jong-un's grandpappy, Kim Il-sung. Not only that, 2012 supposedly marked "the year for opening the Grand Gates to becoming a rising superpower," so any negative depiction of North Korea's banner year would have been blasphemous.
---
9. Laurel and Hardy's Scram! (The Netherlands)
Why would a swingin' and free-wheelin' European country like The Netherlands want to keep something as wholesome as a Laurel and Hardy movie from innocent eyes? Well, it turns out the scene in which the leads get inadvertently blotto with a married woman and flop onto a bed together fully clothed was deemed too scandalous for 1932 audiences. Thankfully, the Dutch have relaxed a bit since then.
---
8. E.T. the Extra-Terrestrial (Scandinavia)
After seeing our gurgling, unearthly pal get chased and prodded by federal agents, no one comes out of a screening of E.T. feeling all warm and fuzzy about the adults in the movie. And in 1982, Norway, Finland, and Sweden were worried that the distrust and animosity that Elliot and his cohorts have toward grown-ups would've triggered a full-scale revolt by the nations' legion of Nordic ankle-biters. Fearing that generational relations would tense, the Swedish Board of Film Censorship banned kids under the age of 12 from seeing the international blockbuster when it was released.
---
7. Who Framed Roger Rabbit (China)
Seamlessly blending animated characters with live-action actors and sets, Who Framed Roger Rabbit was a technological triumph and financial smash when it hit theaters in 1988. Unfortunately, kids in China didn't get a chance to enjoy Bob Hoskins as a bitter gumshoe haunted by the death of his brother: The country has a standing ban on mixing cel-animated and computer-generated characters with on-screen live action. It's apparently due to their anti-competitive stance on foreign-sourced animation, which doesn't make it sound any less crazy.
6. Monkey Business (Ireland)
Although you'd probably find more chaos in a modern-day Bounty commercial, the most riotous, anarchic behavior you could possibly imagine in 1931 was found in none other than a Marx Brothers movie. And even with the downtime of Harpo playing his harp or another lifeless Zeppo subplot, the country of Ireland was worried about the potential for societal upheaval that Groucho and the gang would cause and had officially banned the film all the way up until the 21st Century.
---
5. Sex and the City 2 (United Arab Emirates)
In defense of the Middle East, most folks in and around Mesopotamia aren't aware that the Sex and the City gals would sooner influence an Appletini-fueled brunch blackout than widespread revolution. But as the film depicts the sex-crazed afternoon-drunks gallivanting across the Abu Dhabi desert, the United Arab Emirates felt compelled to ban what they considered to be dangerously liberated women — likely based on the country's tenuous grasp of what feminism actually entails.
---
4. Zack and Miri Make a Porno (Thailand, Utah)
Only in a Kevin Smith movie could Seth Rogen be in danger of influencing sexual behavior, and yet the National Film Board of Thailand had to ask "Won't somebody please think of the children?!?!" before releasing Zack and Miri Make a Porno. Despite being a punchline for international sexcapades, Thailand feared the movie would motivate cash-strapped young people into making pornography to make financial ends meet and banned the film. Ironically, about as many people saw it in theaters over there as they did here. One place that few people saw it was Utah, where the Megaplex Theaters chain refused to show it.
---
3. The Simpsons Movie (Burma)
As the debate continues over whether to call it Burma or Myanmar, the country famous for its fermented seafood apparently has a problem not with stomach cramping, but with red and yellow color combinations in its movie releases. So much so that The Simpsons Movie, rife with those very colors, was banned from release in Burma. Some theorize it has to do with a similar color scheme used by rebels, but whatever the reason, that's a huge hassle over something as insignificant as Roy G. Biv OCD.
---
2. Back to the Future (China)
While screenwriters around the world are forever grateful to have the time travel plot device as a convenient crutch, movies released in China aren't permitted to play with the space-time continuum. Along with reincarnation and feudal superstitions in movies, rewriting history is a big no-no according to the Chinese government, which has banned any film featuring the trope. So while citizens are deprived of the Michael J. Fox classic, they are at least exonerated from having to explain the plot of Back to the Future II to their mothers.
---
1. Barney's Great Adventure (Malaysia)
Pity the poor parents who raised a toddler in the '90s. Elmo's tickle demands were overindulged, Pikachu was constantly chosen, and a certain purple dinosaur was showering kids with annoying love and affection. But parents in Malaysia were spared sing-songy pronouncements of mutual love in theaters as the country banned Barney's Great Adventure. The reason? Apparently, officials found it to be unacceptable, even harmful, for children. Finally, some censorship we could get behind.