Corey Feldman Helps The Birthday Boys Have the Best Summer Ever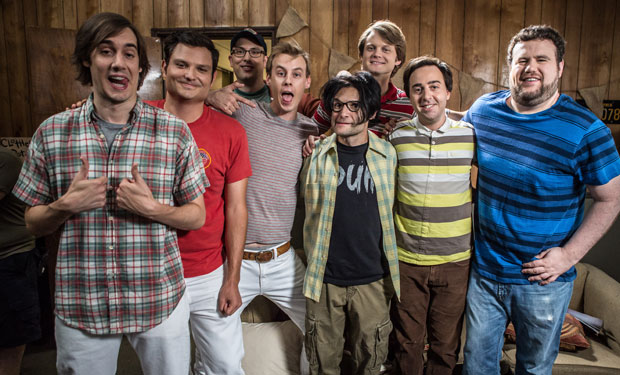 Posted by Melissa Locker on
While The Birthday Boys seem like world-famous television stars and members of an elite cadre of sketch comedians, underneath it all, they are just a group of friends who enjoy spending time together. In this new clip from the season finale, which airs this Friday at 11:30p, the Boys have the best summer ever filled with joyful clubhouse memories all recounted by a faithful narrator (Corey Feldman). But what if the narrator is neither a world-famous television star nor a sketch comedian?
video player loading
.
.
.
Want the latest news from The Birthday Boys? Like them on Facebook and follow them on Twitter @TheBirthdayBoys.
The Birthday Boys airs on IFC on Fridays at 11:30p.