Step Into Mr. Gumdrop's Factory on The Birthday Boys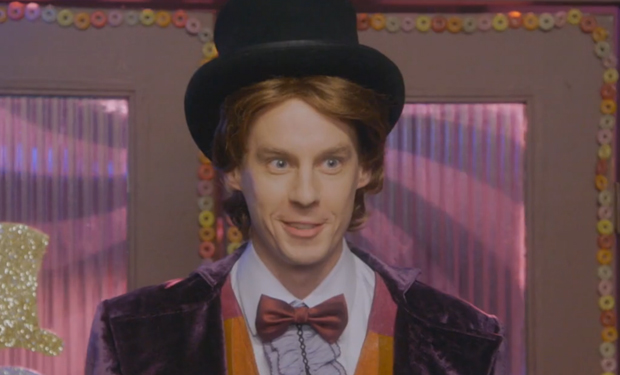 Posted by Melissa Locker on
While it's normally not recommended to lick the wallpaper, when you're visiting Mr. Gumdrop's magical candy factory, all rules are off. On this week's episode of The Birthday Boys, head to an edible wonderland that no one will soon forget where you can eat, lick and drool on everything you can see from the cups to the curtains. What's behind the curtains? Watch below.
video player loading
.
.
.
Want the latest news from The Birthday Boys? Like them on Facebook and follow them on Twitter @BirthdayBoysIFC.
The Birthday Boys airs on IFC on Fridays at 11:30p