Tim and Eric Get Lucky with The Birthday Boys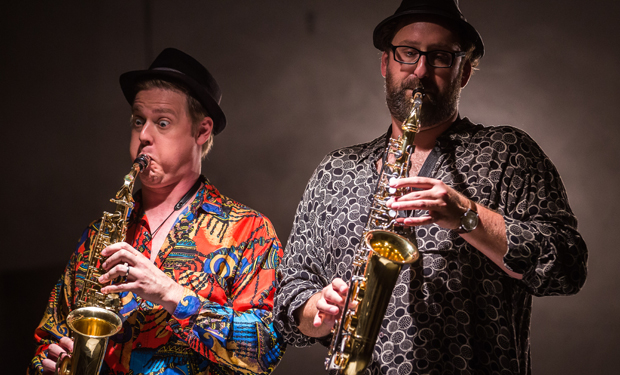 Posted by Melissa Locker on
There's an old joke about how you get to Carnegie Hall and the answer is 'practice!' But some people don't have to spend hours of their days and days of their lives practicing an instrument to wind up on Carnegie Hall's hallowed stage. Some people are just lucky.
On this week's episode of The Birthday Boys, guests Tim and Eric figure out that they are just plain lucky when it comes to tooting their own horn, as part of a backing band for a very lucky piano man. We're not talking about you Billy Joel.
video player loading
.
.
.
Want the latest news from The Birthday Boys? Like them on Facebook and follow them on Twitter @thebirthdayboys.
The Birthday Boys airs on IFC on Fridays at 11:30p