Jack Black Ruins Your Childhood on The Birthday Boys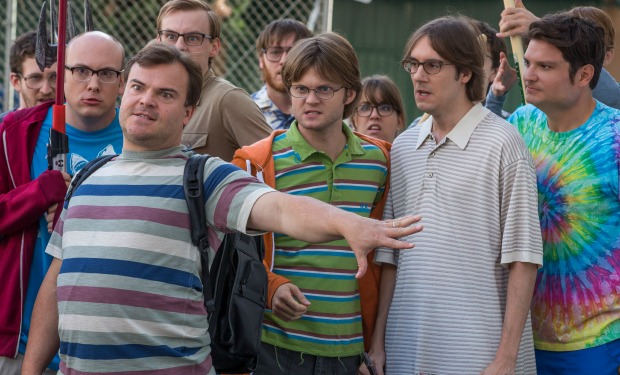 Posted by Melissa Locker on
There's no denying the fact that Hollywood is remake, reboot and redo crazy. Whether it's The Evil Dead, The Crow or The Illusionist everything is getting remade. (And don't even get us started on the unnecessary and bizarre sequels. EI8HT, anyone?) This week The Birthday Boys are getting in on the hot remake action.
On this Friday's brand-new episode, the boys' favorite film is getting the remake treatment and Jack Black is slated to star. With such a big name star on board, there's no way the new movie won't be great, right? Maybe.
video player loading
.
.
.
Want the latest news from The Birthday Boys? Like them on Facebook and follow them on Twitter @TheBirthdayBoys.
The Birthday Boys return to IFC on Friday, Oct. 17 at 11:30p.