The Birthday Boys: Tim's Man Parts Take a Beating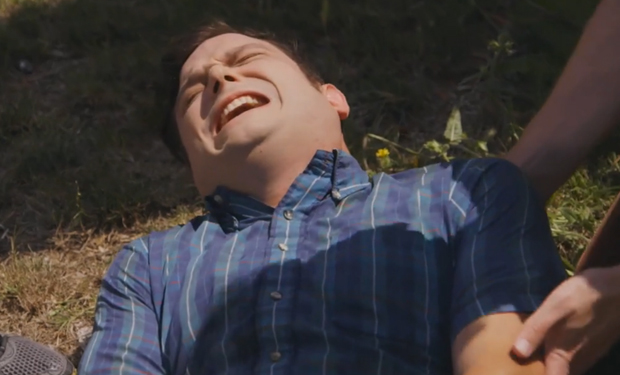 Posted by Melissa Locker on
To make life worth living, this week we're releasing a new sketch from The Birthday Boys every day until the show premieres on Fri, Oct. 17 at 11:30p.
Before watching today's clip, men may want to gird their loins, track down some protective undergarments, put their dick in a box, or at the very least, cross their legs, because this sketch is all about a man who just doesn't know how to protect his family jewels. Luckily he has really good friends, who have his back, if not his front.
Watch and be warned:
video player loading
.
.
.
Want the latest news from The Birthday Boys? Like them on Facebook and follow them on Twitter @TheBirthdayBoys.
The Birthday Boys return to IFC on Friday, Oct. 17 at 11:30p.