The Birthday Boys Are Doing a Reddit AMA Today 1p ET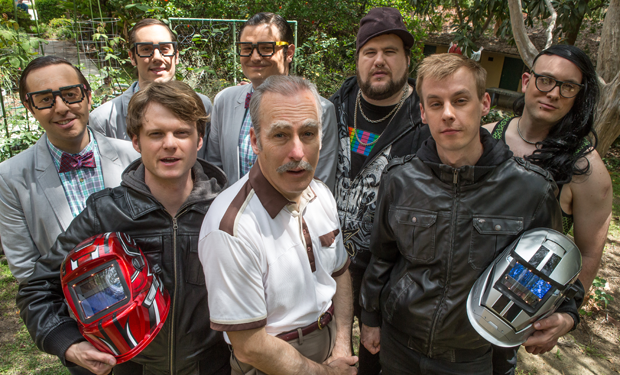 Posted by Melissa Locker on
There's a thing that sadly only happens in movies where someone clears a table by clotheslining it with their arm, knocking everything from candelabras to roast chickens to bottles of wine onto the floor in one fell swoop. You're going to want to do that to your schedule today, so you can have lots of time to spend with The Birthday Boys during their Reddit AMA today from 1 – 2:30p ET.
Spend lunch peppering Mike Hanford, Mike Mitchell, Dave Ferguson and Tim Kalpakis with all your burning questions about The Birthday Boys, feral men and who is who among the cast.. Head to Reddit at 1p ready to upvote.
Want the latest news from The Birthday Boys? Like them on Facebook and follow them on Twitter @TheBirthdayBoys.
The Birthday Boys return to IFC on Oct. 17 at 11:30p.