9 Super Funny Bob Odenkirk Characters Everyone Should Know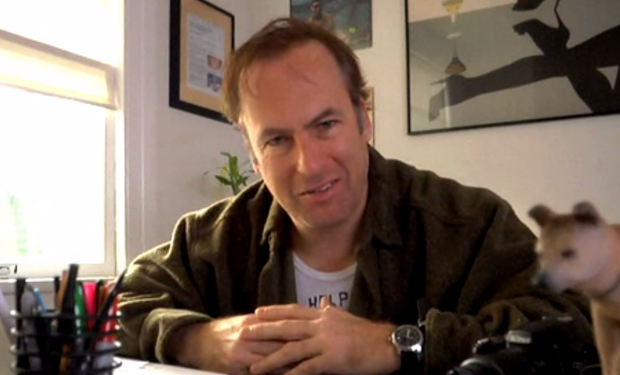 Posted by Cher Martinetti on
Want to make any show funnier? Better call Bob! The Mr. Show alum has been cracking people up for decades, whether behind the scenes or in front of the camera. Here are 9 of our favorite funny Bob Odenkirk roles. Consider this the gateway list before falling into a hole of funny that never seems to end.
9. Danny Mothers
Need help picking a movie to see this weekend? Danny Mothers has got you covered.

---
8. Paul Jacoby
Meet Paul Jacoby, the Ansel Adams of creepy Craigslist photography.

---
7. Ask Manson
Because if there's anyone you should be taking life advice from, it's Charles Manson. Odenkirk knows genius when he sees it.

---
6. Anders LeVant
The High Priest of Satanism thinks people are unfairly giving Satanists a bad name.

---
5. Don Pratt
Before there was Saul, there was Don Pratt. And Don would do just about anything for his clients. Literally.

4. Van Hammersly
It takes balls to make a funny skit about billiards. Get your minds out of the gutter.

---
3. Saul Goodman
Bob was the ultimate scene stealer in Breaking Bad. Between his sarcastic quips and condescending advice, Saul became everyone's favorite lawyer. Accept maybe his client's.

2. EZ-Creme Spokesperson
Are you eating? If so, you may want to wait a bit before watching this.

---
1. God
In this hilarious Mr. Show sketch, Odenkirk plays God as if he were Robert Evans and Heaven is the hottest club to get into. If only the bible had more swagger.

---
On this tonight's episode of The Birthday Boys, Bob Odenkirk plays a dad who has a very specific dream for his seven sons. Watch a clip below:

video player loading
.
.
.