Guess Who's Coming to The Birthday Boys' Second Season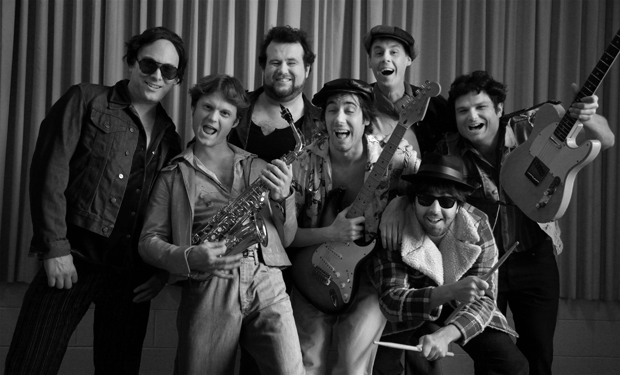 Posted by Melissa Locker on
The Birthday Boys are gearing up for a party and you are invited. The action-packed laugh-filled second season of their always-awesome sketch comedy show kicks off on IFC on Oct. 17 at 11:30p and the boys are bringing some notable names to the party.
The show's 10-episode will feature appearances by Tony Hale, Dana Carvey, Casey Wilson, and Doris Roberts, along with both halves of Tenacious D (Jack Black and Kyle Gass) and Tim & Eric (Tim Heidecker and Eric Wareheim). Who else is on the guest list for the show that is executive produced by Bob Odenkirk and Ben Stiller? Comedy Bang! Bang! host Scott Aukerman, Chloe Bennet, Sandra Bernhard, Nicole Byer, Carmen Electra, Chris Elliott, Fabio (be still our beating hearts!), Corey Feldman, Clint Howard, Ellie Kemper, Thomas Lennon, Riki Lindhome, Jennette McCurdy, Garfunkel and Oates star Kate Micucci, Lennon Parham, June Diane Raphael, Horatio Sanz, Paul Scheer, and Fred Willard.
And, of course, you. The party starts Friday, Oct. 17 at 11:30p, following Comedy Bang! Bang!. See you there!
Want the latest news from The Birthday Boys? Like them on Facebook and follow them on Twitter @BirthdayBoysIFC.
The Birthday Boys return to IFC on Oct. 17 at 11:30 p