Give Thanks! Bob Odenkirk's First Comedy Album Out Nov. 25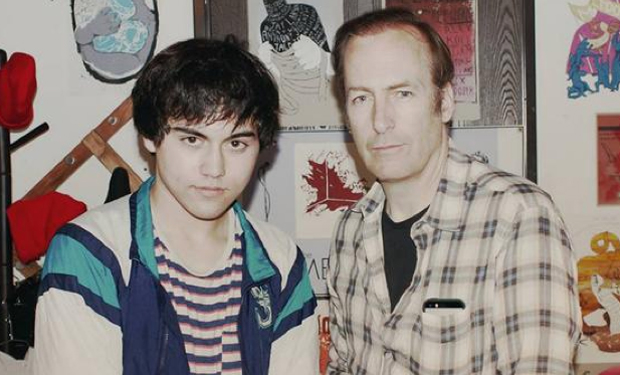 Posted by Melissa Locker on
Between working on Better Call Saul and the upcoming season of The Birthday Boys (premiering Fri, Oct. 17 11:30p), Bob Odenkirk has been busy. But somehow he has managed to find the time to finish up his very first comedy album, Amateur Hour. He just announced that the album is done and will be released just in time for Thanksgiving, on November 25th.
Recording bonus track for my album (Nov25 release) w/Ryan, Matt & Eric Hoffman @aspcialthing pic.twitter.com/fInYmucywy

— Mr. Bob Odenkirk (@mrbobodenkirk) September 22, 2014
In his tweet, Odenkirk also revealed that he just finished recording a special bonus track for the album with an old Mr. Show writer, Eric Hoffman. Odenkirk's album also includes work from rising standup comedian Brandon Wardell, who functions as Odenkirk's opening act on the album, which was recorded back in May at LA's NerdMelt Theater. Wardell  will go out on tour with Odenkirk to promote the album as well as Odenkirk's book of plays, A Load of Hooey, which is out Oct. 7th.
Amateur Hour will be released through AST Records; more information on Odenkirk's new book and tour can be found over at his website.
Want the latest news from The Birthday Boys? Like them on Facebook and follow them on Twitter @BirthdayBoysIFC.