The Birthday Boys: Jeff Recaps "All Your Favorites Are Back"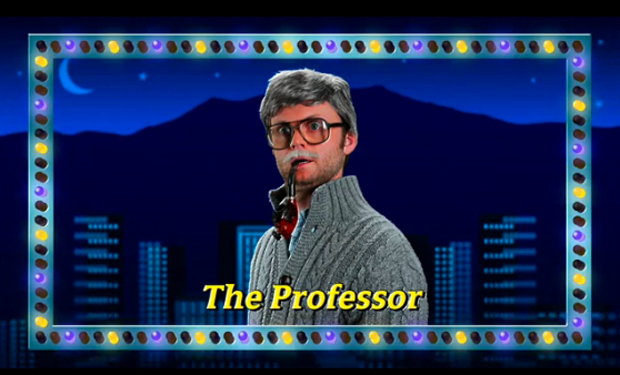 Posted by IFC on
by Jefferson Dutton
Wow, what an episode! So many different flavors, broken up into a nice, proportional stack. You see… every episode is like a big, fancy sandwich. So this week, let's break down "ALL YOUR FAVORITES ARE BACK," luncheon style! I've got the recipe right here. Loosen up your belt, fatboy, we're gonna make ourselves a nice Episode 108 hoagie, from the ground up!
We start with "All Your Favorites Are Back" part 1… that's the foundation of the whole episode. You're lookin at a bottom bun, baby!
Next up, "Autistic Basketball." We're just getting started. Dave sinks major baskets like that viral video kid we all know. Crisp, clean, kind of a relatable thing no one has issues with. That's right: this sketch is a cool bed of lettuce.
"Hold On": Short and sweet! Tomato.
"All Your Favorites Are Back" part 2. Now… I guess this is more bun. Seems to me a little soon to have another bun but that's what the recipe says. Come to think of it, I guess some club sandwiches have bread in the middle. So this is like that.
Woosh. Here's a tangy treat that can't be beat: a bittersweet layer of savory dressing!
"All Your Favorites Are Back" part 3… Bob plays a manager listing off the performers' backstage requests. It's a little departure from the runner, a short thing between commercial breaks. You guessed it! More bread.
"Pay For What You Get." This commercial stars Mitch as Marty. We're in the middle of the episode now, the perfect place for some delicious deli-sliced ham!
"Shrink Ray" brings us to the cheese level… bleu cheese. Oh. Hmm. I can usually only do a little bleu cheese. I'm not allergic to it or anything, but it's really just not for me. Maybe it's not too much. I'll just take a look at the recipe here, hopefully it's not– 2 BIG DALLOPS?!??! Oh man.
"Pay For What You Get 2" is a tricky one. We're still in the middle of the episode, and we're revising Marty's restaurant in a new, scenic way. And thus, our sandwich layer will be "the same, but different." Any guesses? How bout some sliced turkey!
All Your Favorites Are– EGG!? Ugh. Disgusting! I hate when people put an egg on a sandwich. I can't think of a grosser thing!. Did you know that in France they crack a RAW EGG on top of a PIZZA????? Ew. How would that even ever occur to someone? Well, so I guess there's an egg on this sandwich. Hey, I don't have to eat it. Hmm? What?!? I DO have to eat it!??!
"No Afterlife" is the second to last sketch. We're bringin' it on home with some familiar… rice? Wait, is that right, 'rice'? On a sandwich? Alright… 'Half a cup of steamed rice'. On the sandwich it goes.
"All Your Favorites Are Back" part 5. Top bun with sesame seeds. It says here the sesame seeds are supposed to remind us of the rice from No Afterlife. Whatever.
And then, at long last, the Credits. These tie the whole thing together… the credits and production cards are like the toothpick on top, complete with a HARD BOILDED JUMBO EGG??!?! Come on! Fancy sandwiches have toothpicks in them with olives on top, not a not a big stinky egg!
You know what? This "All Your Favorites" sandwich sucks! There I said it! There's way too much bread, and two gross eggs, and don't get me started on the whole rice fiasco. It's disgusting to me! If you need me, I'll be puking out back. And you guys are into this sorta thing? Jeeze. Enjoy your nasty sandwich everyone. Yikes.