The Birthday Boys: Tim Recaps "Dumb Public"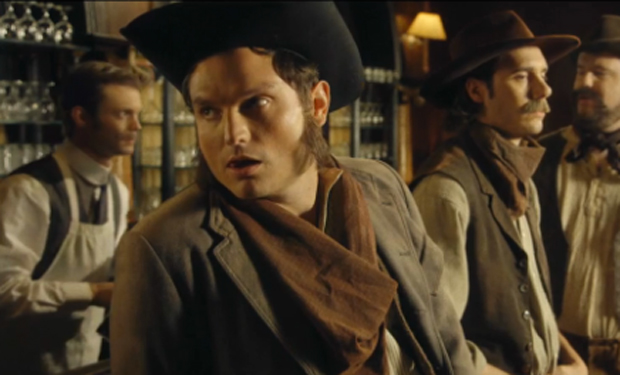 Posted by FIX Staff on
By Tim Kalpakis
Friday night's season one finale of The Birthday Boys was the episode that tied everything together. Finally, it all made sense. To be honest with you, I had not been a fan of the show until this episode. I found the comedy to be too cerebral. The jokes were over my head. The actors were distractingly erotic and they disappeared too far into their complex and dynamic characters. If there's anyone out there that does not like the show, it is for these same reasons.
For nine weeks I pouted around town, glaring at Birthday Boys fans. "Brainiacs," I'd yell. "Smart Heads!" How did they do it? What are they, brainiacs? I was so frustrated.
So here's what I did. I re-watched the first nine episodes. Still nothin'. Then I started doing those brain teaser games you find online. Boost my IQ? Yes, please. After about a week of brain games, I sat down to watch Episode #10. And so I watched. And so I laughed. I laughed and laughed and peed the couch. The peeing was not caused by the laughter, though. I had just chugged two Gatorades.