Ask Bob Odenkirk and The Birthday Boys Anything on Reddit This Friday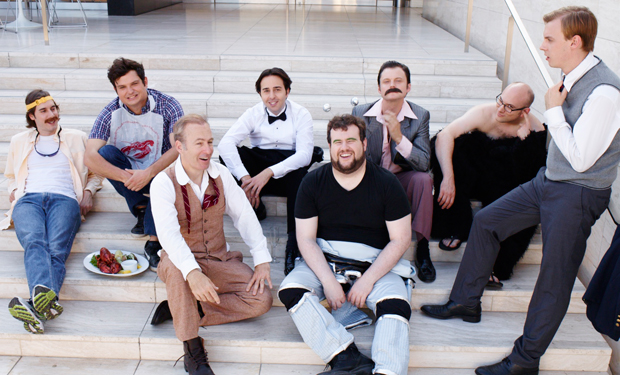 Posted by Melissa Locker on
Clear your calendar because this Friday from 10 – 12 PT (that's 1-3 ET for the math challenged among us) The Birthday Boys and Bob Odenkirk will be taking your questions on Reddit (during their The History of Sketch on TV AMA).
If this AMA is anything like what happened during the AMA that Bob, David Cross and Brian Posehn did for Mr. Show, it's going to be epic.
At a loss for questions? Go ahead and ask them what it's like to have ten dads:
video player loading
.
.
.
Want the latest news from The Birthday Boys? Like them on Facebook and follow them on Twitter @BirthdayBoysIFC.
The Birthday Boys airs on IFC on Fridays at 10:30/9:30c