The Birthday Boys: "Rock and Roll" Recap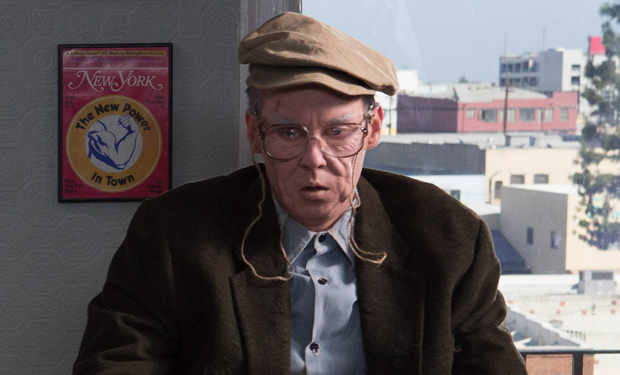 Posted by IFC on
By Tiggi
Hello, I am friend to David Ferguson of The Birthday Boys. My name is Tiggi. I have spent many days with the Ferguson family as exchange student. Even I have shared a bathroom with David. Maybe even seeing his boto. Kakaka! I am now back in my homeland of Borivar, where it is sad grey. I am excited to write this recap for David's behalf.
Episode 4 is naming "Rock AND Roll." This is cool for me for I have bang my head to the music of rock at all times.
The show it starts with a very funny video scene with two cool guys get the lucky tickets to a musical rocking concert (a real head banger I'm not doubting), but the adventures to retrieve the tickets gets rather unusually. I laughed until I shot Duku juice from my nose. Kakaka!
Then in the TV I see a short video scene featuring my favorite American actor Ben Stiller. I love him in Mystery Men and all his movies. In this scene he acts as a school teacher who has crossed of the line of behaving! What a star is bright in Stiller here. I am can't wait for the Walter Mitty film as it comes to premiering in my movie house in less of 35 years from this day!
Things go very sexy in another video scene when a group of cool guys are surprising of their friend with the strippers. I had to turn off of my monitor for this scene for fear that my mother would see the content and whip me with her bakashka rope. My wounds have not of yet healed from when my father he sees me with inkjet picture printing of my favorite girl Daisy Fuentes in a small swimming smock. Yeah baby! Behave, baby. Groovy. Kaka! Yeah! (from Austin the Powerful, 2011)
Ben Stiller appears to screen again in the show as musician (a real head banger in years of past without the doubt). He speaks on "influences" of his music. And let me tell to your ear that the roots of American rocking music are more surprising than finding your prize sheep in the manger of a Goldovan herder. Kakaka! Again the juice from my nose they flowed.
Finally, The Birthday Boys go to Hell. I wish on my last cot this scene had not been so very scary. I fear my death now more than ever.
Goodbye! Also, English is my first language here!