The Birthday Boys: Chris Recaps "Helpful Tips"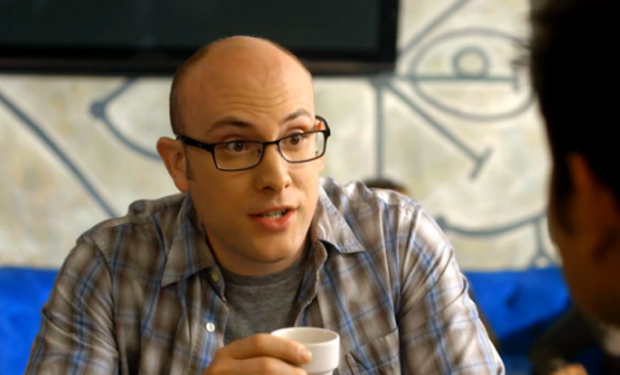 Posted by IFC on
by Chris VanArtsdalen
If you're anything like me, you hate television shows. They're too bright and flashy, and they're too loud. On the other hand, if you're like me, you love online recaps of shows.
So here's a summary of The Birthday Boys' episode "Helpful Tips." If I've done my job right, this recap will tell you everything you need to know without actually watching the episode (which you could easily find on an illegal site by Googling "watch The Birthday Boys") And hey, this recap will cover every plot point and joke as well as–or better than–watching the show itself.
"Helpful Tips" opens on a beautiful shot of a pint glass, perfectly lit from behind so the light filters through the delicious amber lager. Irish drums and bagpipes ring out, and a hand swirls the glass. Delicately. Analytically. Whose hand? Perhaps we'll find out as the story unfolds! Sure enough, the shot pans to the right revealing the discerning face of one of The Birthday Boys. It's not important which one. A narrator's voice is heard, and the scene begins.
Shot number two. This shot will "throw you off" a little at first because it's just an abstract blur. But it quickly comes back into focus revealing some sort of tube and a gauge. If you were watching the episode, you might not notice exactly what the gauge is, but I can tell you: It's a thermometer.
The scene is really picking up momentum now. Hands sift through a barrel of hopps. Bags of malt are stacked on each other. The raw ingredients of the beer we saw in shot one? Surely.
And now we see our narrator: Brewmaster Arthur Pinkus. He's standing in front of some beer-making stuff.
Ok, there you have it! Thanks for reading, and tune in next week for more "comedy" from The Birthday Boys!