The Birthday Boys: Mike Recaps "Catching up on Shows"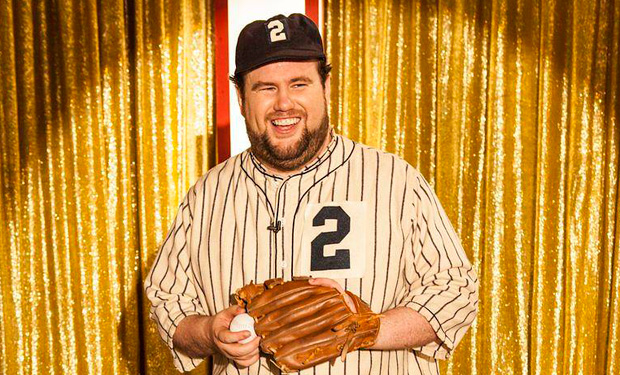 Posted by IFC on
By Mike Mitchell
If you tuned in to The Birthday Boys episode three, "Catching up on Shows," this past Friday night, you would have seen a man driven to insanity while trying to clear out his DVR, a paparazzo fighting to get the perfect shot, and a Dad figuring out his priorities with the help of a song. I know this, not because I watched, but because I worked on the show.
I actually missed this Friday's episode. I got home from the mall and fell asleep in my car. When I woke up the show was long over. I turned on IFC anyway hoping that I'd catch a repeat, instead The Shining was on. I have never seen The Shining so I decided to give it a look.
And I'm lucky I did! All I can say is, "Wow!" This movie is fantastic. Jack Nicholson puts in a stellar performance and you can tell that director Stanley Kubrick knows his mise-en-scene (telling the story with visuals, for those of you who are NOT film snobs).
Nicholson plays Jack Torrance, a struggling author that decides to take the winter caretaker job at the Overlook Hotel. The hotel is extravagant, grand, but let's just say it turns out to be a lot more devious than it first appears!
I don't know if anyone has ever said or thought this before, but the Overlook Hotel is almost a character unto itself. The place is creepy, man. I mean, I wouldn't be surprised if the Cryptkeeper was one of the bellhops. I've never really been afraid of hotels before, but next time I'm pulling into a Days Inn, I might just opt to spend the night in my car instead! I should have known what I was in for. The Shining is based off a novel written by Stephen King (Gulp!).
A few of the big scares were ruined for me by the Scary Movie trilogy, so there were a few moments were I should have been peeing my pants in fear but instead I was laughing out loud. Thanks a lot Wayans family!
Anyway, it was a fantastic film. I give both The Shining and "Catching up on Shows" 3 out of 5 stars.