The Birthday Boys: Tim Recaps "Paychecks"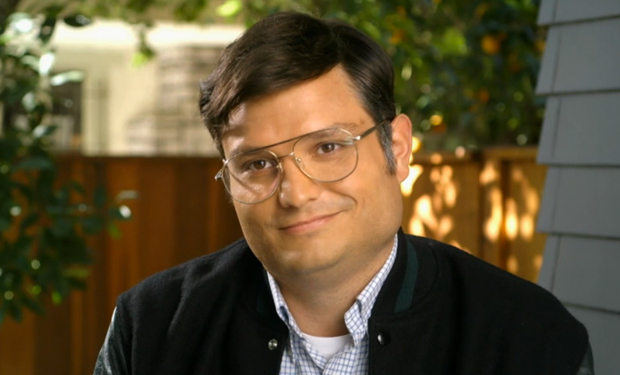 Posted by IFC on
By Tim Kalpakis
Hi, this is Tim from The Birthday Boys. Those who watched Friday night's series premiere know that it had a sketch about a garage in it. They may also recall that there was a sketch about a big bomb. But what they may not remember is that the episode included a sketch about a weird guy writing a letter. Upon viewing this episode for a second or third time, some eagle-eyed viewers may realize a detail that has been sitting right in front of them along: there's also a sketch about a little car.
During the filming of this episode, they gave us free lunches every day. You'd think our favorite would have been the day we had Thai food because of how much we love that spicy peanut sauce, but I have to say our favorite was actually the meatball subs. We were wolfing those things down by the yard.
Actors rarely talk about how difficult it is to act after eating a bunch of meatball subs. It's pretty tough. If you go back and re-watch the episode, you'll be able to pick out the scenes we shot while we were full from the meatballs. It was mainly the party montage at the end. See how shiny our foreheads are? Notice how we never bend at the waste? Those were not character choices. But I guess if you thought it was great acting I'm not going to talk you out of it.
Welp, that sums up Episode #1 of The Birthday Boys sketch comedy show on IFC. Tune in this Friday night for Episode #2, which has sketches we shot after eating all kinds of taquitos and tamales and that kind of thing.