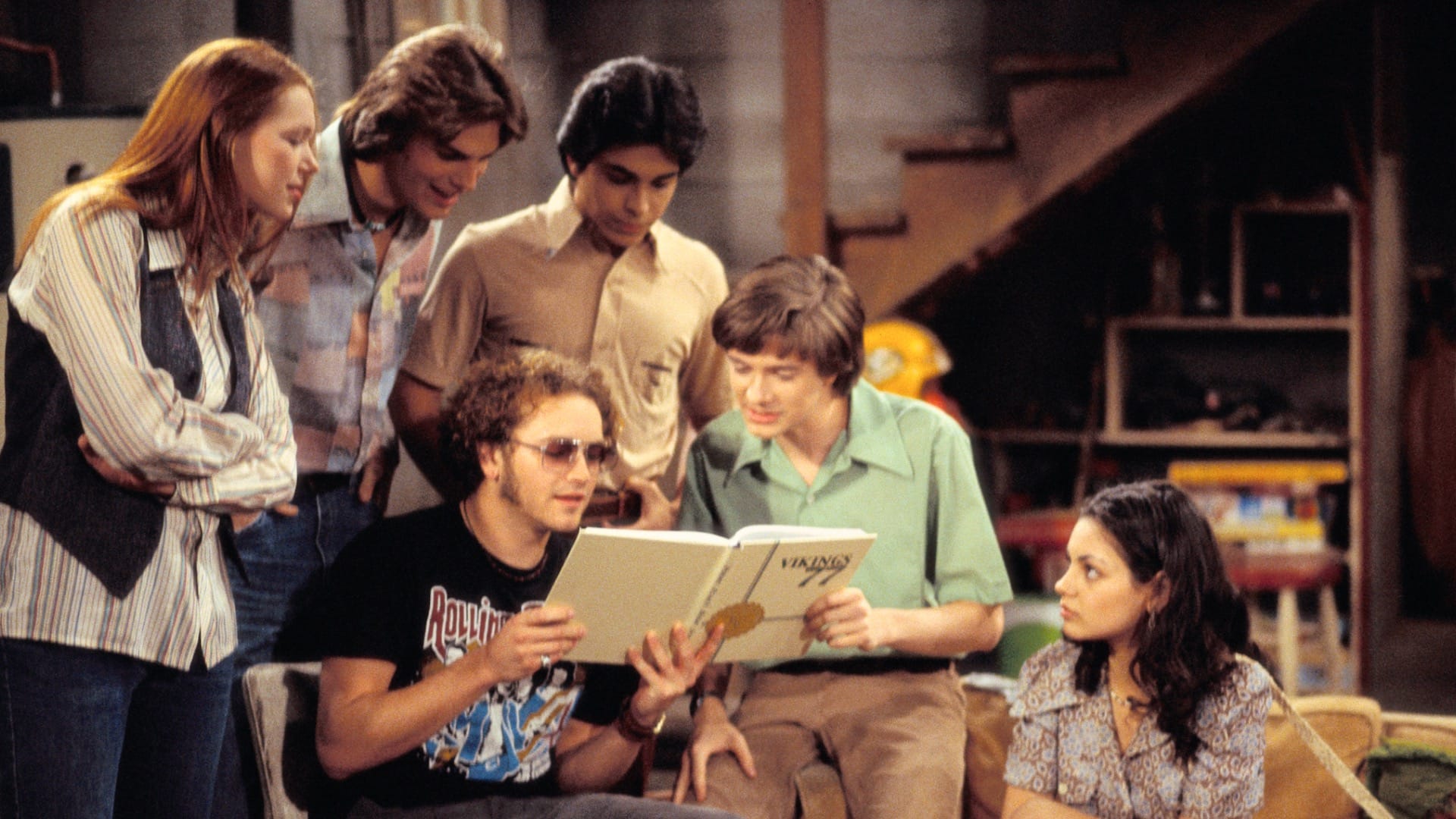 video player loading
.
.
.
S2, Ep 26
That '70s Show
Moon Over Point Place
Eric is not happy when he finds Donna's yearbook picture, and its her mooning the camera. Fez realizes his picture is absent from the book. Jackie gets marijuana to show Hyde she is cool, but he gets busted for it.