10 Times Candace and Toni Said What We're All Thinking
Watch Portlandia this Thursday at 10P.
Posted by Mike Schuster on
Candace and Toni speak for those filled with antipathy. Those of us disgusted by sexism, objectification, and a casual disregard for strict customer bathroom privileges. But the more you get to know Portlandia's resident feminist bookstore owners, the more you realize that Fred Armisen and Carrie Brownstein are really speaking for all of us.
To get you ready for Candace's appearance on this week's brand-new Portlandia, here are 10 quotes from the duo that suit most situations.
1. "What's feminist about a mermaid?"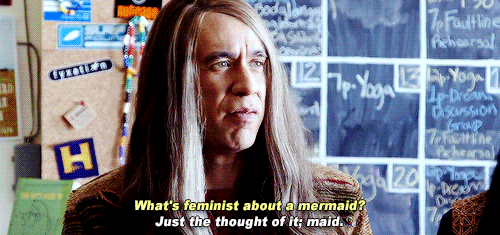 ---
2. "Press one for shut up and go home."
---
3. "It's not cookie time!"
---
4. "I will hold your hand and go out into the street and make us both get hit by a car!"
---
5. "I'm halfway to pregnant."
---
6. "What a journal should be is a document of misery."
---
7. "Every time you point I see a penis."
---
8. "The shorts that the women were wearing were so short, I felt that they were growing from their assholes."
---
9. "We take an empty space in someone's head and we fill it with literature."
---
10. "Every time you say the word 'unit' or 'box' or 'equipment', I feel a penis here, I feel a penis here, I feel a penis here, I feel a penis here."
Watch an all-new Portlandia this Thursday at 10P on IFC.