Portlandia Season Five Is Coming to Netflix For All Your Binge Watching Needs on September 12th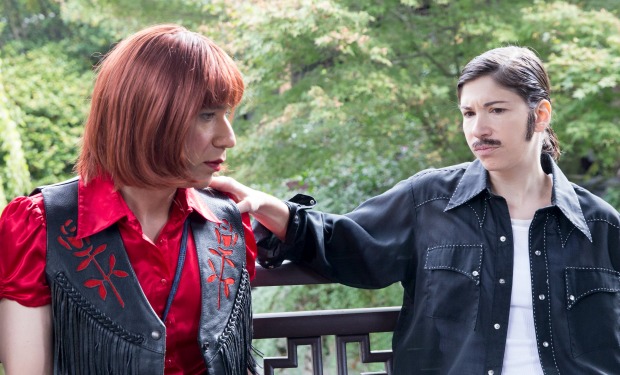 Posted by Melissa Locker on
Stock up on the Crystal Pepsi and start exercising your remote control thumb, because Season Five of Portlandia is heading to Netflix on September 12th.
The fifth season of Portlandia offered up the origin story of Candace and Toni, exposed the perils of late in life drug use, uncovered the joys of taxidermy, explored the wonders of Tiny House living, and so much more.
Over the course of Season Five, Fred Armisen and Carrie Brownstein were joined by guest stars like Paul Reubens, Olivia Wilde, Vanessa Bayer, The Simpsons creator Matt Groening, and many more. Yes, that's all in one season of Portlandia which you can watch again and again and again on Netflix until you're babbling incoherently and rocking some '80s shoulder pads.
When you're done watching season five, take the Portlandia quiz and see if you really know your Lance from your Justin Long. And stay glued to IFC.com and Portlandia Everywhere for more news on season six of Portlandia.