Same Sex Marriage Legal but Gay Weddings Still Frowned Upon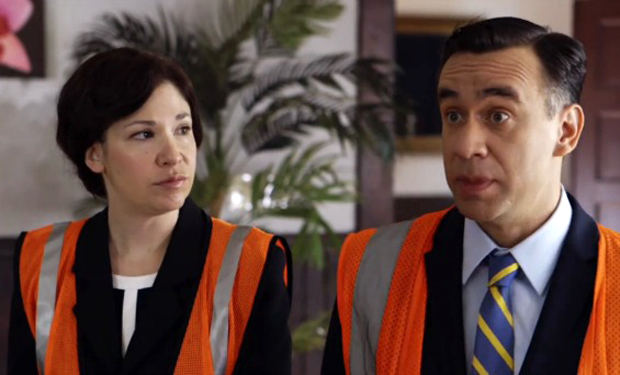 Posted by Melissa Locker on
The Supreme Court recognized same sex marriages nationwide Friday in a historic ruling that means same-sex couples in all 50 states now have the right to get married.
But just because the Supreme Court says that same sex couples across the country can tie the knot, that doesn't mean you can plan a gay wedding. Choreography? YouTube-worthy synchronized dance moves? Top hats and sunglasses? Just say no, because whether you are homosexual or heterosexual a really gay wedding is still frowned upon.
video player loading
.
.
.
Want the latest news from Portlandia? Like them on Facebook and follow them on Twitter @Portlandia and use the hashtag #portlandia.