Eat Your Way Around These 10 Neighborhoods in Portland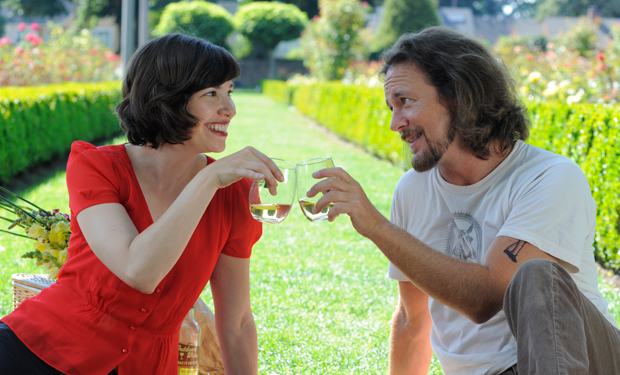 Posted by Melissa Locker on
Thinking of moving to Portland – or anywhere for that matter? Head over to Zillow.com and start planning now. Find a home that's within biking distance of your favorite eatery.
1. Division/Clinton
Spend the day roaming the neighborhood streets with stops for coffee and baked goods at Roman Candle, a cozy dinner at The Woodsman Tavern, the famed Thai chicken wings at Pok Pok, or swing by Ava Gene's for perfect pastas and delicious vegetable dishes. Recover from it all with a drink at the Whiskey Soda Lounge.

---
2. Alberta
Natural Selection serves outstanding food that happens to be vegetarian, but if you're feeling carnivorous stop by James Beard Award Winning chef Naomi Pomeroy's Beast. Either option will be best followed by a serving of ice cream from Salt & Straw and a drink from The Bye and Bye.

---
3. Fremont/Beaumont Village
Pick up a dozen (or two) of the fresh-baked doughnuts at Pip's Original, spend some time bottle browsing at Blackbird Wine Shop, pick up some coffee at Ristretto Roasters, and then grab dinner and drinks at smallwares.

---
4. Hawthorne
Have your own breakfast club at Slappycakes, get a sandwich lunch at Lardo, and then head to Apizza Scholls, which helped Portland step up its pizza game, for dinner.

---
5. Northwest/Nob Hill
Go old school at Paley's Place, part of the first-wave of Portland's culinary revolution, or new school at Bamboo, the world's first certified-sustainable sushi restaurant. Save room for dessert at Papa Haydn, a Portland classic.

---
6. Downtown
Stop by James Beard Award-Winning chef Gabriel Rucker's outpost Little Bird Bistro or head to the Alder Street food cart pod, which fills a whole block with incredible take-out food from the likes of Nong's Khao Man Gai and the Whole Bowl. Save room for dessert from Saint Cupcake and artisanal goodies from Quin.

Downtown Portland – St. Cupcake from judesays on Vimeo.
---
7. Boise-Eliot
Line up early for Tasty and Sons, which has one of the best brunches in Portland. Head to Ned Ludd for the finest wood-fired foods around or take a detour to Spain via Toro Bravo's tasty tapas, which are sure to remind you of your time in Salamanca.

---
8. Montavilla
Head out east to Tanuki for outside-the-bento-box Japanese-inspired eats and drinks in a fun—if rule-filled — environment. If you're in the mood for western cuisine on the eastside, the Country Cat is the spot for all-American downhome dining.

---
9. Central Eastside
Olympic Provisions is the first USDA approved salumeria, so stock up on cured meats and tasty sides before heading to Distillery Row to sample some of Portland's finest craft distilled liquors, then sobering up at The Stumptown Annex for coffee tasting.

---
10. The Pearl District
Head out for a brewery tour with stops at the Rogue Brewery, Bridgeport Brewery, and be sure to get a glass of Black Butte Porter at Deschutes Brewery. Fortify yourself with a sandwich and a chocolate-covered macaroon from Pearl Bakery or go upscale at either the Peruvian spot Andina or high-end pizza at Oven and Shaker.

---
Want to know how much a home in an area is worth even if none are on sale? Get a Zestimate – a market estimate that helps you get a general idea of a home's value. If you find something you like, Zillow will send you alerts when the price drops or it sells. Happy hunting!
video player loading
.
.
.