10 Karaoke Songs Guaranteed to Clear the Room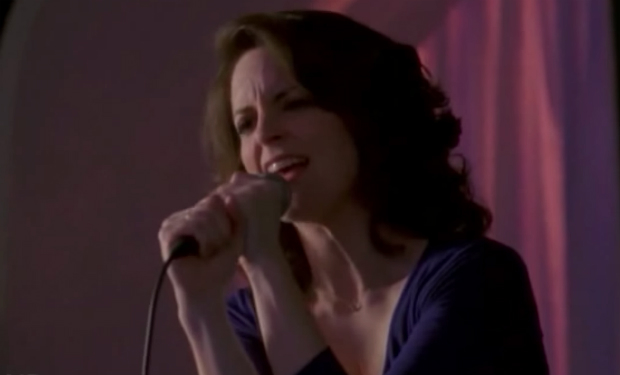 Posted by Nick Romano on
Portlandia is celebrating its love of popular songs, crazy background music videos and lots and lots of liquid courage. That's right! Fred Armisen and Carrie Brownstein are infusing their sketch comedy show with a touch of karaoke this week. As this dynamic duo of comedy plans the set list for the upcoming episode, we can only pray to the karaoke gods that they don't fall victim to one of these awful jams.
Some songs are great for continuing the unique frivolity one finds only in a karaoke bar, while others can clear out the room in mere minutes. These are the latter…
10. "At Seventeen," Janis Ian
As Liz Lemon so eloquently showed with her performance on 30 Rock, "At Seventeen" is such a karaoke buzzkill. A song about the harsh realities of growing up is the last thing we all want when we're trying to drink as much liquid courage as needed to go up and sing T-Swift's new hit.
---
9. "Let It Go," Idina Menzel
"Let It Go" entered our lives when Disney's Frozen hit theaters only a couple years ago, but we've heard it enough to last a lifetime. The last thing we need is some plastered Broadway wannabe attempting to screech that final high note, like Adele Dazeem tried to do during that New Year's Eve performance heard 'round the world.
---
8. "Bootylicious," Destiny's Child
"Bootylicious" is a Destiny's Child classic, but it's a lot harder than it looks…trust us. We know from personal experience. You get up there thinking that the prompter will guide you along the way, but you soon realize that the only line you actually know is, "I don't think you're ready for this jelly." The rest of the time will be spent clinging to the lyrics like they're a career comeback and you're Kirstie Alley.
---
7. "Summer Nights," Grease
You don't wanna be the one in your karaoke troupe to get up and sing something from Grease, but you sure as hell don't wanna be the one to do "Summer Nights" of all the songs from the soundtrack. (Really, even "Hand Jive" is less predictable.) This song terrorized karaoke bars across the country before a group of heroes sent it back to the hellfire from which it emerged. That's the only logical explanation we can come up with.
---
6. Really Anything Broadway…
Unless you have the pipes to hold your performance up against the likes of Patti Lupone, Kristen Chenoweth and Audra McDonald, a good rule of thumb is to stay away from musical theater numbers. They're usually super long and contradict the vibe most karaoke bars are trying to cultivate. Do you really want to force your buddies to sit through an entire rendition of "Defying Gravity"? Save it for your community theater audition.
5. "Lighting Crashes," Live
Every once in a while you'll see a burly dude pull out this earnest '90s chestnut at karaoke. That means you also have to hear him sing lines like "her placenta falls to the floor" and "lightning crashes/an old mother dies" with a straight face.
---
4. "Bohemian Rhapsody," Queen
Queen is a pretty regular contender for karaoke shenanigans, but be careful of "Bohemian Rhapsody." As Admiral Ackbar said, "It's a trap!" If you don't have a couple of buddies up at the mic with you, you're just that guy trying to sing all the parts by yourself and you'll sound ridiculous. Plus, it's always longer than you remember.
---
3. "Friday," Rebecca Black
"Friday" is the karaoke blunder of the modern age. There have been a few teenie weenie pop singers trying to emulate the incessant overzealous joy of Fridays, but nothing can compare to the original Rebecca Black classic. And we don't mean that as a compliment. So keep this as far away from karaoke as humanly possible. We need a few more years before this one earns funny/kitchsy karaoke status like, say, "Barbie Girl."
---
2. "Someone Like You," Adele
This is such a good song…but not for karaoke. It's perfect if you want to stay at home and down a pint of Ben & Jerry's as tears smear your mascara-stained face, but it's not what we would call a joyous time. Don't believe us? We'll prove it by watching this adorable dog fall to emotional pieces because of it. #TooReal for karaoke.
---
1. "I'd Do Anything For Love (But I Won't Do That)," Meatloaf
I'd do anything for the karaoke gods, but I won't sing this song. If you though "Bohemian Rhapsody" is long, "I'd Do Anything For Love" is longer and has far less variation. Its low tempo, moderately soothing melody and prolonged trudge into oblivion makes this one tough song to sell unless your real name is Marvin Lee Aday.