The Simpsons Creator Matt Groening Takes Spyke to Court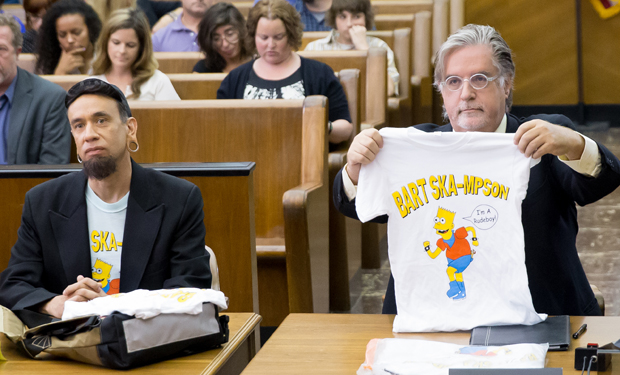 Posted by Melissa Locker on
The Simpsons are taking Spyke to court on this week's episode of Portlandia, because he won't stop making parody t-shirts.
Creator Matt Groening, who is a Portland native, comes to Portlandia to defend the honor of the characters that he created. It's not that Groening has a problem with Simpsons parodies per se, but it's that, despite Spyke's feeling on the matter, the shirt is really, really bad. That's why they have no choice but to take it the judge.
In addition to Groening, guest stars on the upcoming episode include Ed Begley Jr., Kumail Nanjiani, Parker Posey and Sesame Street's Oscar the Grouch.
video player loading
.
.
.
Want the latest news from Portlandia? Like them on Facebook and follow them on Twitter @Portlandia and use the hashtag #portlandia.
Portlandia airs on IFC on Thursdays at 10p