Sleater-Kinney Played Late Night with Seth Meyers and Fred Didn't Crash the Show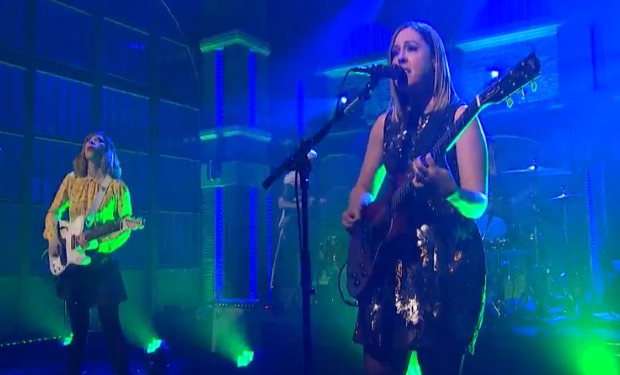 Posted by Melissa Locker on
Carrie's band stopped by Fred's side job last night and no one put a bird on anything.
Sleater-Kinney rocked the heck out of Late Night with Seth Meyers, performing a track from their latest album, No Cities To Love. Watch Carrie and her bandmates (and occasional Portlandia guest stars) Corin Tucker and Janet Weiss play "Price Tag" and if you haven't watch their spectacular Bob's Burgers-ified music video for "New Wave" yet, get on that, too:
Want the latest news from Portlandia? Like them on Facebook and follow them on Twitter @Portlandia and use the hashtag #portlandia.
Portlandia airs on IFC on Thursdays at 10p