Don't Rent It Out: Move into a Microhouse Today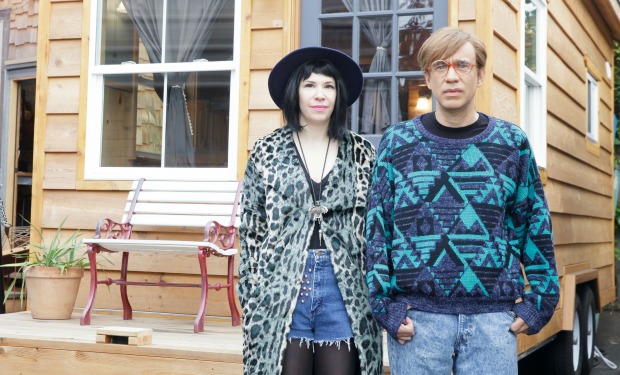 Posted by Melissa Locker on
Good things come in small packages and Portland's tiny house community is no exception. This week on Portlandia, Fred and Carrie reveal the truth about micro-living and the fact is, it's adorable, convenient, and eco-conscious. In a tiny house multi-tasking becomes a lifestyle choice where you can simultaneously use the bathroom and make dinner.
It's convenient, cozy, and not at all claustrophobic. Even better, it's for sale. Just get in touch with realtor Glynis Brooks (Anna Gunn) at Swift Real Estate to start reducing your carbon footprint and learn the joys of micro-living and escrow.
If you need further convincing check out Kumail Nanjiani's tiny house tour here.
video player loading
.
.
.
Want the latest news from Portlandia? Like them on Facebook and follow them on Twitter @Portlandia and use the hashtag #portlandia.
Portlandia airs on IFC on Thursdays at 10p