There's No Time for Goodbye on This Week's Portlandia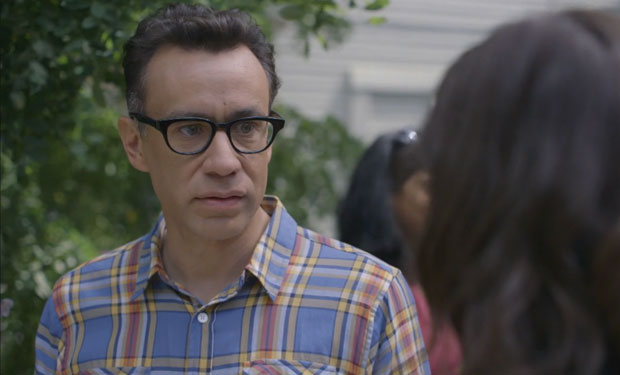 Posted by Melissa Locker on
Whether you call it the French Exit or the Irish Goodbye or even a Portlandia parting, the quickest way to leave a party is to just up and leave: No goodbye, no aloha, no friendly wave, just straight out the door and on to your next destination. It's quick and efficient, but also pretty ruthless and not everyone has the constitution for the effortless exit. Only a select few can stomach simply disappearing and leaving the host wondering if you're gone for good, been kidnapped by cartel members, or just taking a brief respite somewhere else.
This week when Fred and Carrie are barbecue hopping, Carrie is determined to make a fast exit by any means necessary. See what we mean below in this week's Portlandia preview clip.
video player loading
.
.
.
Want the latest news from Portlandia? Like them on Facebook and follow them on Twitter @Portlandia and use the hashtag #portlandia.
Portlandia airs on IFC on Thursdays at 10pm.