Carrie Comes Out as a Cool Dresser on Portlandia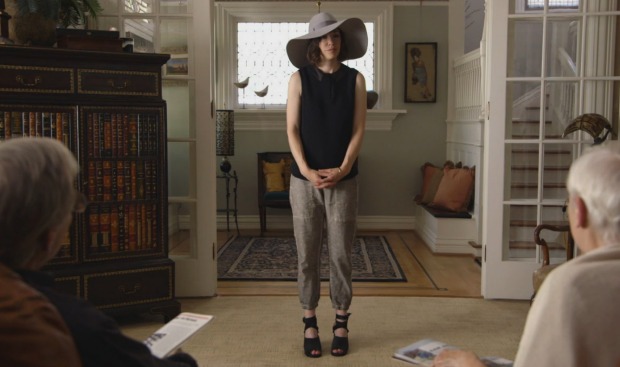 Posted by Melissa Locker on
When it comes to announcing big life decisions, even as a full-grown, Beyoncé-empowered woman it can be hard to be honest with your parents. What if dear old mom and dad can't deal with your new lifestyle choice? What if the big news means your parents won't love you any more or kick you out of the house or force you to spend Thanksgiving with your friends parents and their weird cranberry salad? Regardless, you have to be free to be you, even if it makes your parents uncomfortable.
This week on Portlandia, Carrie steels herself to make a big announcement to her parents.
video player loading
.
.
.
Want the latest news from Portlandia? Like them on Facebook and follow them on Twitter @Portlandia and use the hashtag #portlandia.
Portlandia airs on IFC on Thursdays at 10p