BBQ or Die: The Best 6-Second Moments from Portlandia
6 Seconds of Heaven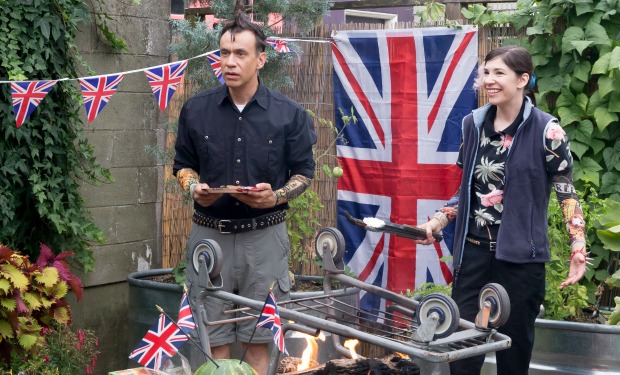 Posted by Melissa Locker on
Jane Lynch helped mark the Fourth of July in this week's Portlandia, but her suggestion of a punk rock barbecue gave everyone something to celebrate. Catch up on last night's episode in six six-second videos that are easier to digest than handmade fennel veggie burgers.
Your mom tell you that, Dave?
---
That's how punks say "welcome!"
---
But will you guide our sleigh tonight?
---
Weirdly, the boss checks all resumes for this skill:
---
Some veggie burgers are worth celebrating:

Vine by Avery Monsen
Want the latest news from Portlandia? Like them on Facebook and follow them on Twitter @Portlandia and use the hashtag #portlandia.
Portlandia airs on IFC on Thursdays at 10p