10 Signs You've Watched Too Much Portlandia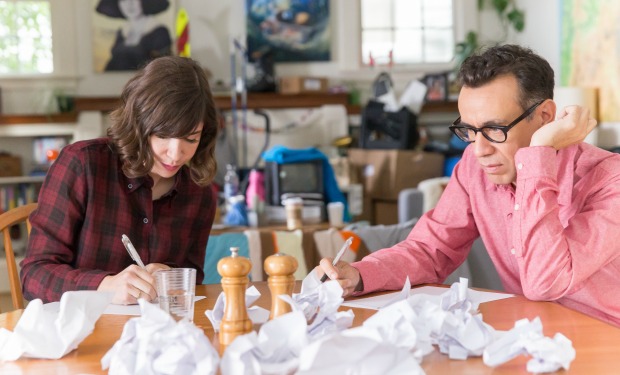 Posted by Melissa Locker on
When it comes to Portlandia, there's always time for one more episode. But if your power gets cut, and it's not because the Mayor left his printer (formerly known as Prints) running, but because you forgot to pay your electric bill, well, you might have a problem and addiction isn't funny. Oh wait, yes it is.
Here are 10 signs that you've watched too much Portlandia:
10. The word cacao means stop and pretty much nothing else.
---
9. Renting out your toothbrush seemed like a good idea.
---
8. You put birds on everything. Even your bird.
---
7. You become a bit… unhinged… when you run out of episodes.
---
6. You are a gender detective.
---
5. Every time someone points, you see a penis.
---
4. You find a way to mix in celery with every meal.
---
3. You're making jewelry now!
---
2. You're openly reggae.
---
1. You know when something is OVER!
Want the latest news from Portlandia? Like them on Facebook and follow them on Twitter @Portlandia and use the hashtag #portlandia.
Portlandia airs on IFC on Thursdays at 10p