Watch Sleater-Kinney Bring Down the House on Letterman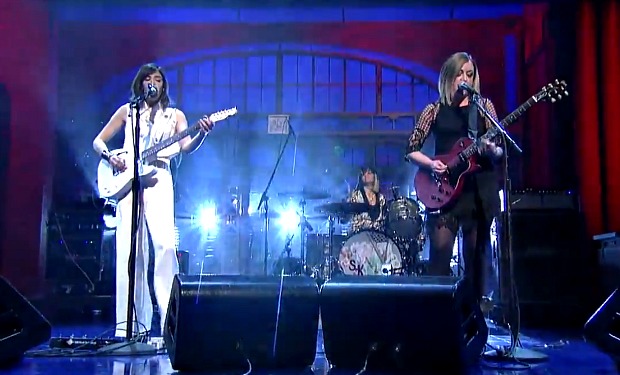 Posted by Melissa Locker on
Sleater-Kinney returned to David Letterman's Late Show last night for their first public performance in years. While the band has been on a break since 2006, it was instantly clear that they haven't lost any of their hard-rocking charm or vivid stage presence. During their performance of "A New Wave" Janet and Corin rocked steady, and then half-way through the song, Carrie delivered a series of her trademark high kicks, proving that the band's hiatus is OVER.
And if you haven't seen it yet, yesterday Sleater-Kinney released a video featuring some of their famous friends, including Fred (of course), Andy Samberg, Sarah Silverman, Gerard Way, Connie Britton, and many more singing along to "No Cities to Love":
Want the latest news from Portlandia? Like them on Facebook and follow them on Twitter @Portlandia and use the hashtag #portlandia.
Portlandia airs on IFC on Thursdays at 10p