Can You Finish These Portlandia Quotes? Take Our Quiz and Find Out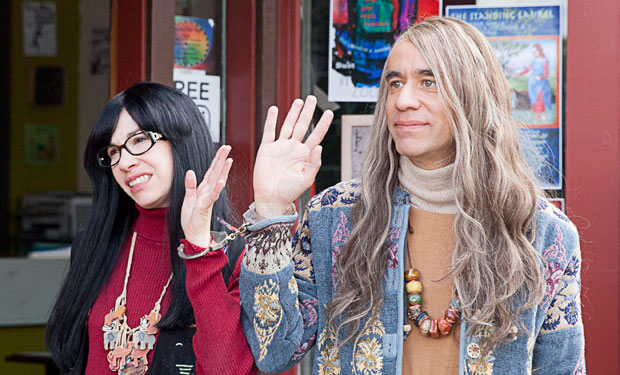 Posted by Melissa Locker on
The last four seasons of Portlandia have introduced more than a few quotable moments that fans have disseminated across the internet, like birds spreading flower seeds across the land.
Whether it's Fred and Carrie or Kumail Nanjiani or Jeff Goldblum fans have learned that when we say "We can…" you say "pickle that"! When we say, "Birthday party…" you say "loan officer!" When we say "Bicyle…," you say "Rights!"
Think you know your Portlandia quotes? Take our quiz and see if you have what it takes to win in a quote-off.
Want the latest news from Portlandia? Like them on Facebook and follow them on Twitter @Portlandia and use the hashtag #portlandia.
Portlandia airs on IFC on Thursdays at 10p